Used Chevrolet Tahoe near Orinda CA

View Inventory
The Chevrolet Tahoe is an intimidating sight near Orinda. This bigger-than-big SUV was a pioneer of truck-based SUVs almost three decades ago, and it continues to lead the charge that keeps them relevant. A used Chevrolet Tahoe near Orinda is an opportunity to show your entire family what it means to live classy. Winter Chevrolet used always keeps a dealership that's fully stocked with these classics.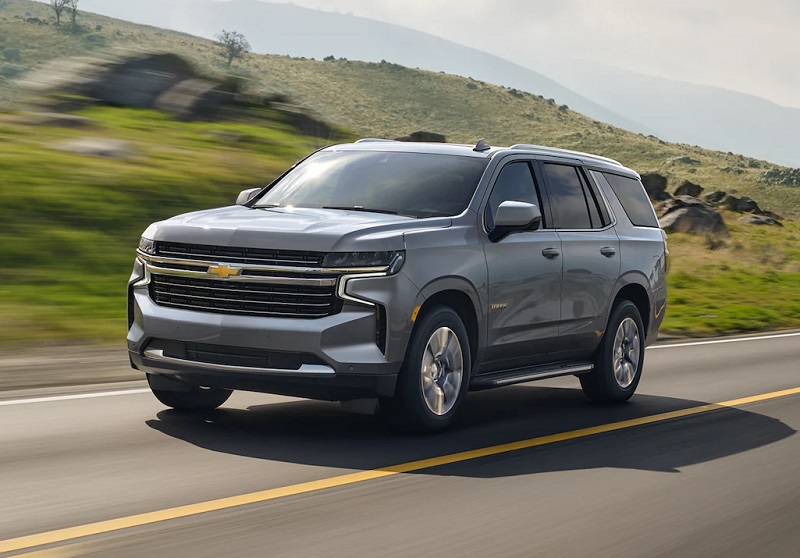 Features
The robust form of a used Chevrolet Tahoe is instantly recognizable to any SUV lover. These are the shakers and movers of the SUV world, and they are beautiful to see in action near Orinda.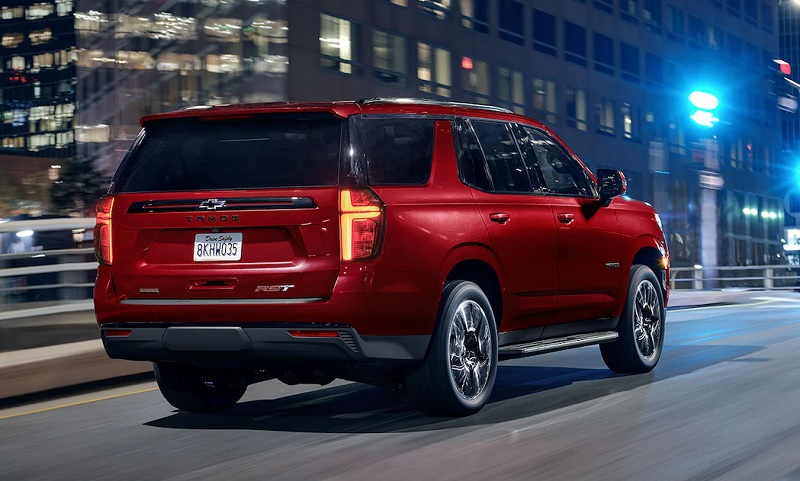 The Tahoe is a luxury SUV that just happens to be one of the most powerful SUVs ever made. It's high class and high performance in every way. The plush perforated leather-appointed seats of an LTZ trim from 2015 will keep your entire family feeling like the special guests they are. A leather-wrapped steering wheel, memory settings on the seats, and assist handles for all seating positions are a way of life in the Tahoe.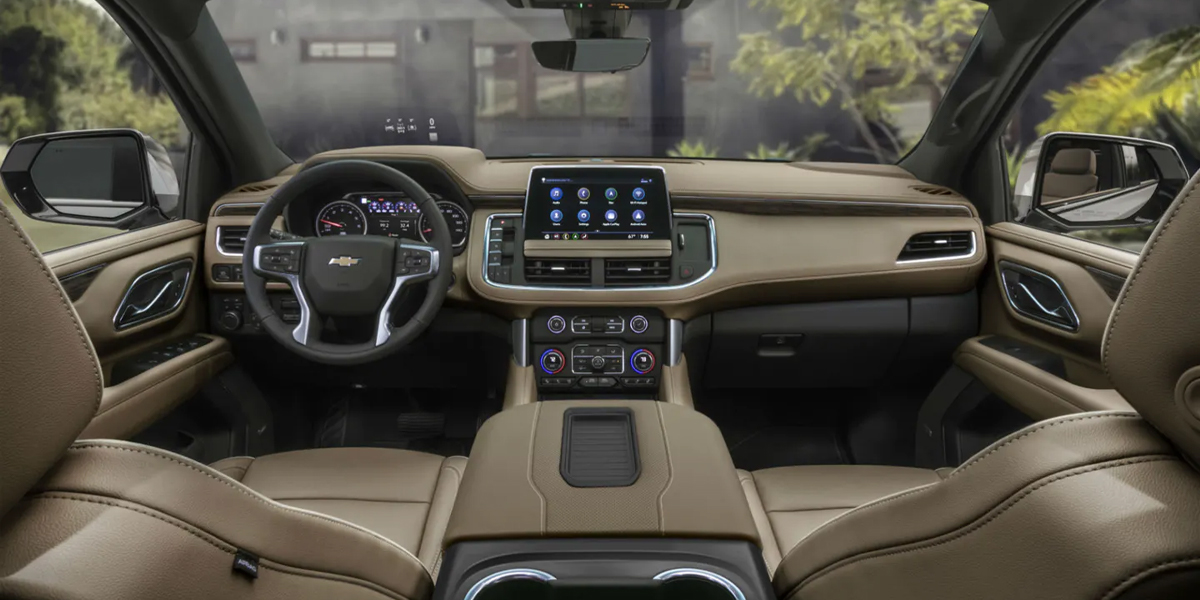 Performance
The Tahoe is one of Chevrolet's largest SUVs ever made, so it's no surprise that it grabs 300+ horsepower from way back in the lineup. The 2015 model featured a 355 horsepower 5.3L EcoTec3 V8 engine and a 6-speed automatic transmission for a big SUV that was firm on handling. The sheer thrill of driving a Tahoe is usually enough to bring in used buyers.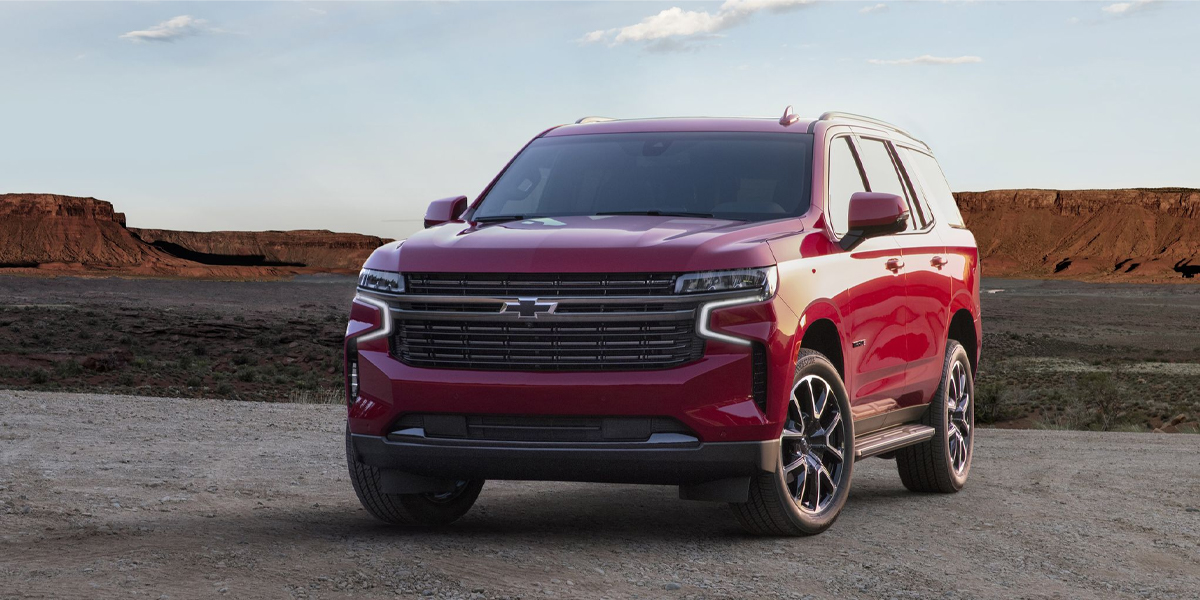 Seeing is Believing
The visuals of a large Tahoe are unforgettable. This is one of the largest SUVs ever made and one that is proud to be that way. From 2015 and beyond, it came with elegantly designed technology and exterior features that worked together nicely to create elation in onlookers. The model's 20-inch polished aluminum wheels were a part of the LTZ trim in 2015, as was its hands-free power liftgate that added confidence and convenience to the lives of its owners. These same features are now a part of every used Tahoe from the recently used era. You don't have to pay a full new price to get a Tahoe that's going to leave the competition behind and impress everyone who knows you.
Why Buy a Used Chevrolet Tahoe
If you've bought used vehicles most of your life, you already know the glorious secrets and advantages of buying used. If this is your first go-around with used models near Orinda, you might wonder what the big deal is. As you'll see, buying a used Chevrolet Tahoe near Orinda is an extremely big deal for you and your family.
Lower Monthly Payments
Your car payment is always going to be one of your biggest bills, but it gets significantly smaller when you opt for a used SUV instead of a new one. Customers pay less money down for a used Chevrolet Tahoe near Orinda, and they'll also enjoy a lower monthly SUV payment. That's always good news.
Variety
The Chevrolet Tahoe has been around for such a long time that you'll always have a suite of discontinued and special trims and editions to choose from. The LS, LT, and LTZ trims are the familiar names of the modern era. However, used shoppers will find special gems hidden in the model years. In 2019, the model got a Premier RST Edition that offered a 420 horsepower 6.2L V8 engine. You'll also find an amazing variety of special packages added onto some used models. You don't pay for those at all.
Help the World
The team here at Winter Chevrolet Used know how important it is to some of our customers to make the world a better place. Buying used is often considered a type of thank you to the environment. Instead of letting a wonderful pre-owned model become scrap, buyers are willing to give it a new life. And with a model that just keeps on going like the Tahoe, you have a useful resource for years or even decades.
The Tahoe is one of our most coveted prizes here at Winter Chevrolet. Contact our team to discover what models we have in stock and schedule a test drive that's convenient for you.
Miles

101,872

Engine

8 Cylinder Engine

Exterior

White Diamond Tricoat