Used Chevrolet Tahoe near Hayward CA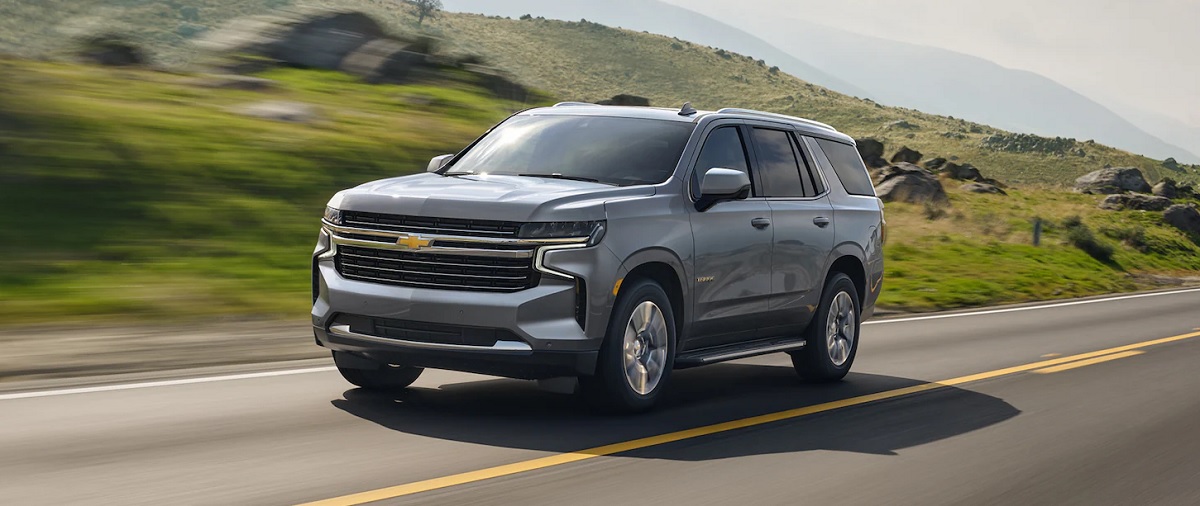 View Inventory
Back in the days when SUVs first ruled the roads of America, the Tahoe was there to set the standard for them all. It is a full-size, truck-based model that has never wavered from its original mission of big style and big towing capacity. If you've got a large family or enterouge of friends, a used Chevrolet Tahoe is the perfect model to buy from Winter Chevrolet used. Our used specials to Hayward are here to make your price tag smaller and more manageable. Take home a big SUV for a price much smaller than you think.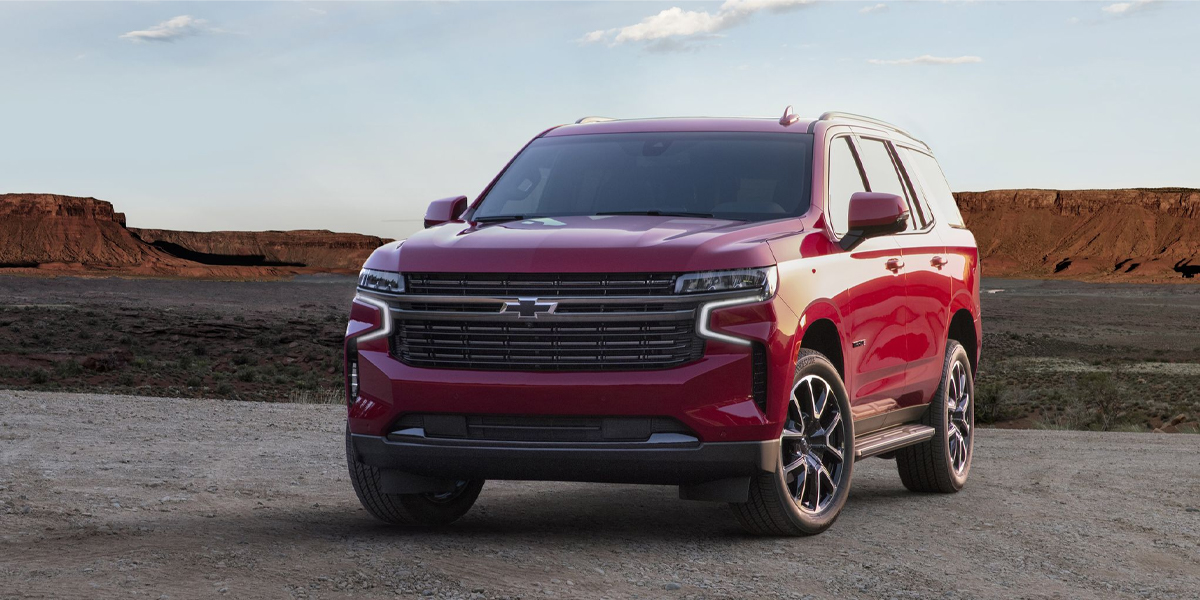 Used Chevrolet Tahoe Reputation
The Tahoe's reputation as Chevy's Goliath goes all the way back to 1992, the year the Tahoe first bust onto the scene and dominated the large SUV market. They were known for their dominating presence and plush family comfort, along with their "stretched" limo SUV look that always garnered it acclaim from both critics and buyers. A used Chevrolet Tahoe near Hayward is going to give you all of the old-school creature comforts, along with a powertrain that was already so far ahead of its time, you might mistake it for modern. You can really go far back into the Tahoe lineup and still get a breathtaking full-size SUV.
The model's size is always its calling card, but it was the spacious interior that gave families so many memories over the years. Mid-decade modern used Chevrolet Tahoe models like the 2015 Tahoe LTZ features 383 lb-ft of torque and 355 horsepower 5.3L EcoTec3 V8 engines that were the stars of their class. These engines were built to last and built to go up against any type of driving or towing situation. Seating capacity for that model was 7 passengers, so you could really bring a crowd along in a Tahoe.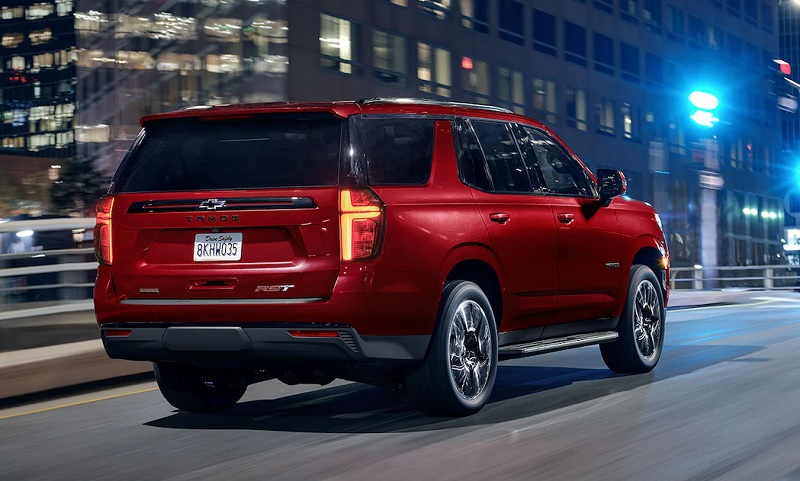 Your strong powertrain is always present on a Tahoe, even if you go far back through the decades. These models were built to tow and equipped with available rear wheel or four-wheel drive. A used Chevrolet Tahoe near Hayward is going to get you a lot of family amenities and style you can be proud of.
Large
We all know the Tahoe is big in stature, but it's also big on gorgeous style. The boxier look of the past is still available, or you can go with a more angled modern frame that impresses just as much. With so many used models to choose from, you'll always get just the right style for you and your family. The 2015 model year already featured upscale exterior technology like a hands-free power liftgate and LED headlamps/daytime running lights. Travelers will love the luggage rack side roof rails and 20" polished-aluminum wheels.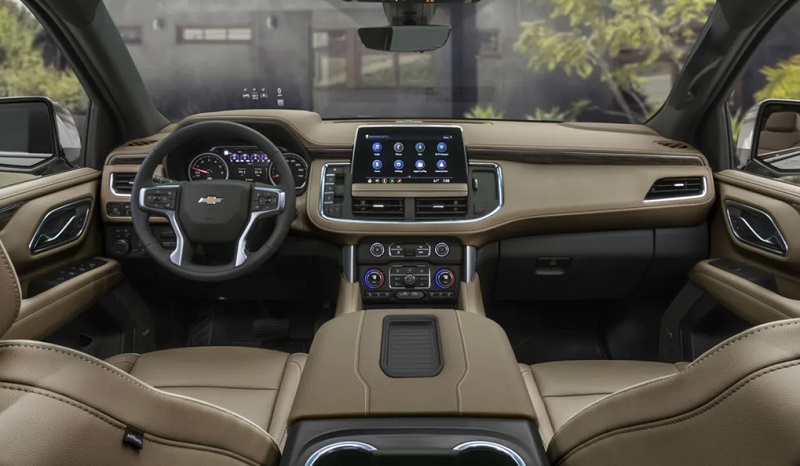 Like Home
There's no place like a Tahoe for perforated leather seating, power-adjustable pedals for both brake and accelerator, and heated, leather-wrapped steering wheels. Keyless entry was even available all the way back in 2015 before those features were really staples of family SUV. That's one thing you'll notice about any Tahoe in the last 10 years. It's still competitive on interior comfort with even the newest model vehicles. All you're doing when you buy one of these is getting a sale on features that modern buyers pay more for.
Driver-assist
Even as far back as 2015, the Tahoe was equipped with front and rear parking assist, a rear vision camera, and Side Blind Zone Alert. It's amazing to really look at what Chevrolet put on older model Tahoe trims. Going even further back in the lineup, you're still going to get features like StabiliTrak and OnStar amenities. If you buy a Tahoe, you're going to feel like you're driving in a castle, heavily fortified against any dangers outside. Chevrolet's ability to give you both built-in toughness and forward thinking technology are hallmarks of the brand for as far back as anyone can remember.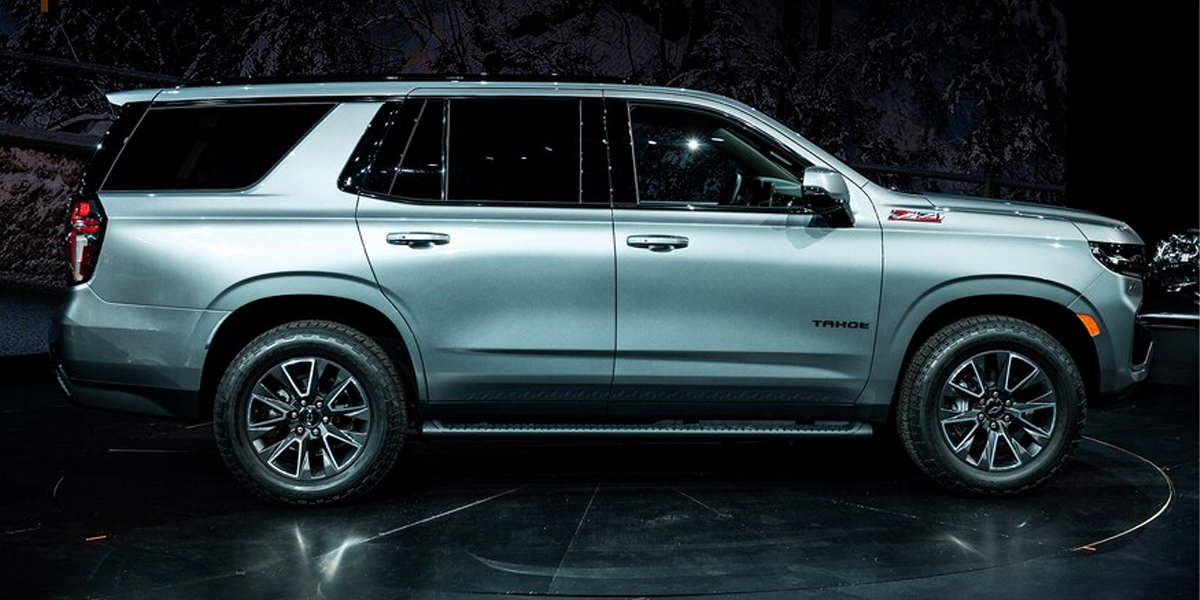 Once you see our pre-owned inventory of Tahoe generations, you won't need to decide on your next SUV anymore. These models were built to last and built to go, go, go. Please contact Winter Chevrolet used to inquire about anything in our amazing inventory of Chevy Tahoe models. We're available online and offline to take care of all your needs this year.