Used Chevrolet Silverado near Hayward CA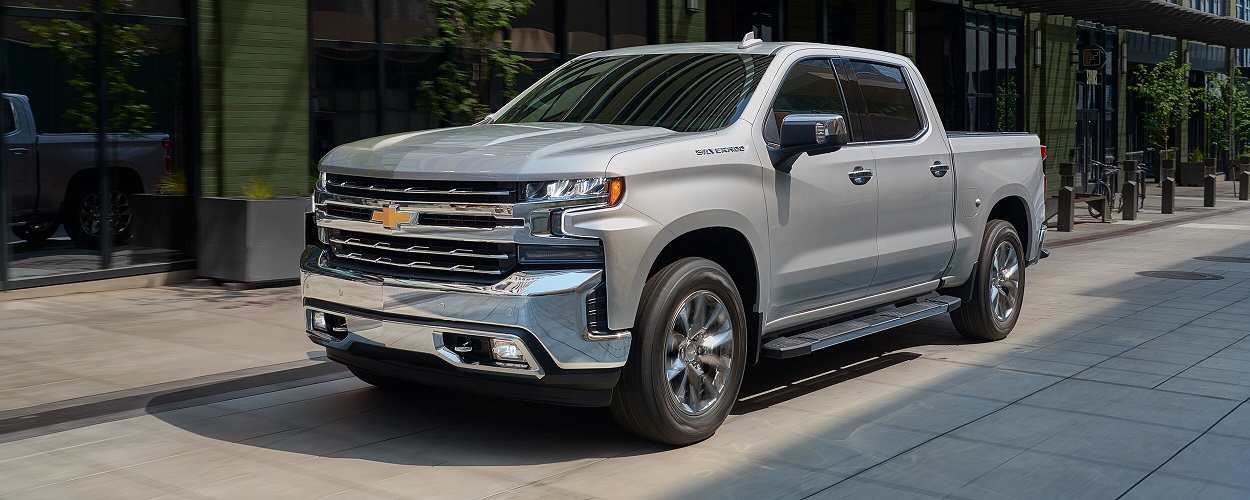 View Inventory
A strong, used Chevrolet Silverado near Hayward is a gift to a truck lover. These trucks were built with both light duty and heavy duty needs in mind, and they remain one of the most legendary trucks in the Chevrolet lineup (or any other truck lineup for that matter). They have a front-end heavy design that bulks up the grille and really shows off that golden bowtie on many model years. Blacked out grilles became popular later on in the model's life. Winter Chevrolet Used reviews our used Chevrolet Silverado inventory today, and of course, we're offering up used specials to Hayward that will help you take one of these monsters home with you.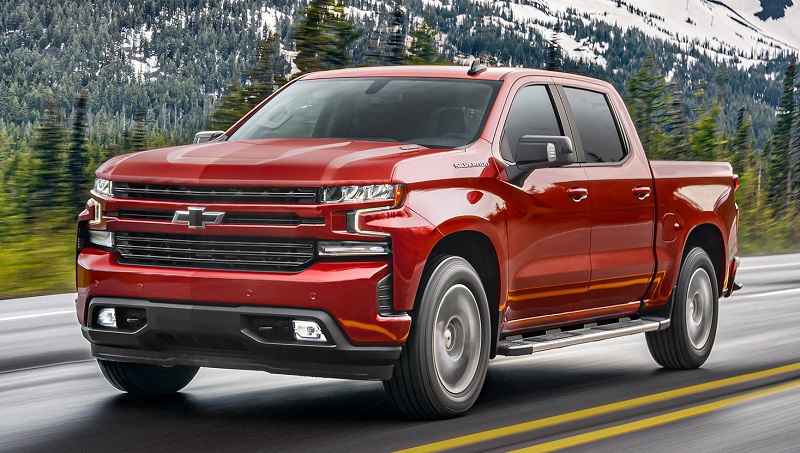 Exterior - Used Chevrolet Dealer serving Hayward
The Silverado comes in either light duty or heavy duty variants. Its fully loaded trim is called the High Country, and it'll sport leather seating and contoured front bucket seats and a spacious rear seating area. The 2015 model had a 2500HD build that was legendary. Some of our favorite Silverado features are to follow.
1. Muscular build: The Silverado is one of the beefiest models in the business. It doesn't have a "small" look like so many other pickup trucks. The 2015 used model year features a masculine front-end chromed out grille with a gorgeous golden bowtie to cap things off. Dual-headlamp/fog lamp areas seem to align for a look that's classic. The HD models got a huge chrome front bumper with a few blacked out accents for effect. This truck looks big and is big.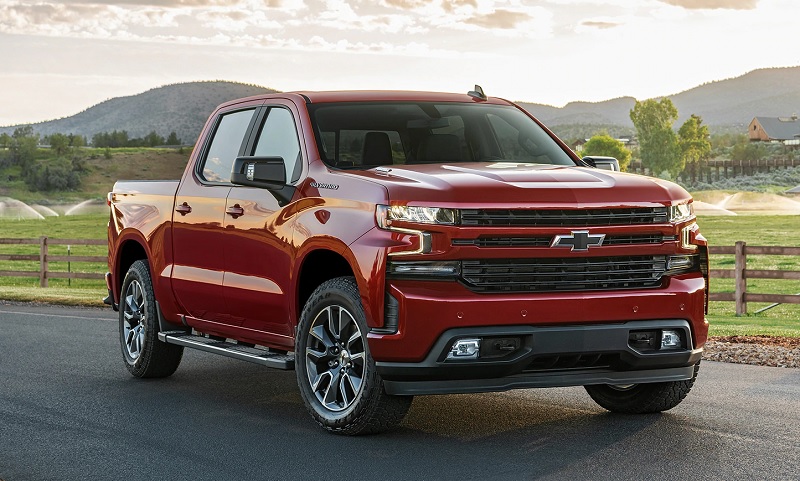 2. Performance: You can't own a Silverado unless you're going to enjoy maximum performance. And no one has a problem with that. The 2015 2500HD build featured a 6.0L V8 engine rated at 397 horsepower and 765 lb-ft of torque. Yes, you read that last spec right. It was combined with a 6-speed automatic transmission that was golden.
3. Productive interior: The 2500HD in 2015 featured steering wheel mounted cruise control and audio controls, and it was designed with a leather-wrapped surround. Perforated leather seating and front bucket seats came with 12-way power adjustable driver's seat. The front seat passengers also got assist handles and a floor mounted console. There's always room for coffee cups in any Silverado.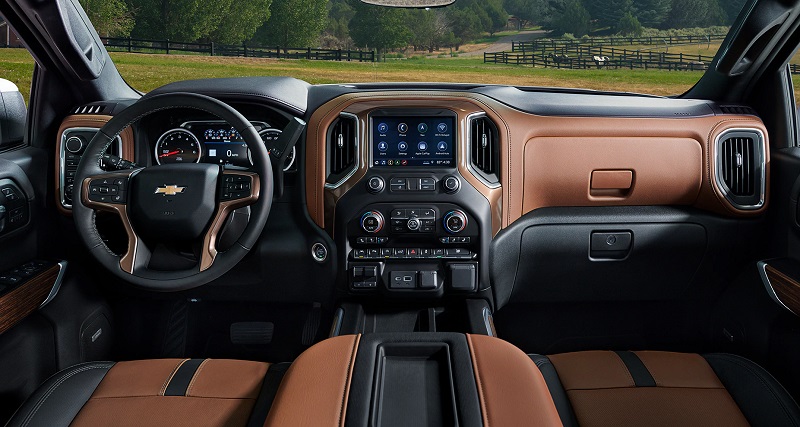 Buy with Used Specials to Hayward
We've got a fresh round of used specials to Hayward this year, all ready to serve our customers with even more reasons to take a pre-owned Chevy Silverado home with them. You'll find that buying used is often its own special, though. When you get a used Silverado, you'll enjoy a low or zero down payment and a much lower monthly truck payment. Car insurance drops as well as you buy lower model years.
Our sales and finance teams work together always to bring enticing savings on our Chevy trucks. The Silverado is one of our most popular trucks, so you can often find a great deal on this model whenever you're ready to buy. Just speak to our sales team to ask what's good right now in used Silverado savings.
This is a beast of a truck, but it was always reasonably priced to begin with, so you're starting with an extremely fair price and then walking away with a great deal from our finance experts. Because of our dealership efficiency, there's plenty of savings to share with our customers at certain times of year. You can check out those specials any time on your favorite Silverado model's web page, ask our Live Chat team about savings on the model, or check out our main specials page.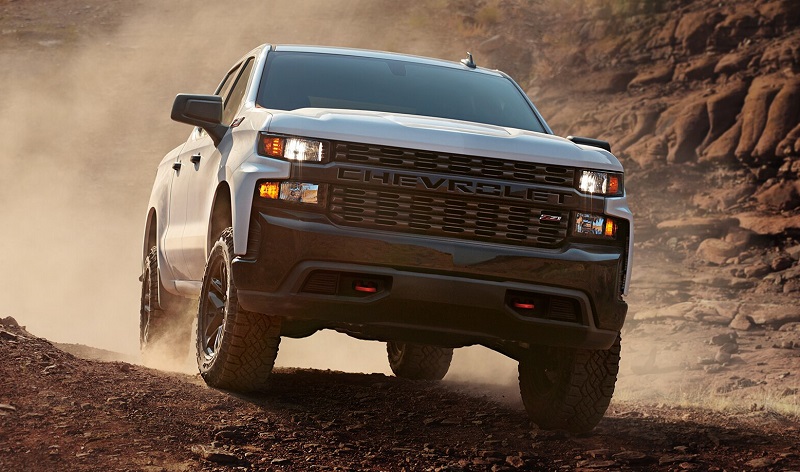 Our used inventory is our main attraction this year, taking priority over even our new inventory. Treat yourself to massive savings and gorgeous used Chevrolet Silverado truck. You deserve it for all the hard work you put in this year. Please browse through our pre-owned inventory to find just the right model year, color, and features for you and your family or work crew. You're welcome to call or write to us to ask questions as you shop.
Miles

38,777

Engine

2.7L Turbo engine

Exterior

Northsky Blue Metallic
Miles

39,965

Engine

5.3L EcoTec3 V8 engine

Exterior

Black