Used Chevrolet Silverado 3500HD near Concord CA

View Inventory
The Chevrolet Silverado 3500HD is one of the most capable pickups available and has been for many years. That means that there are used Chevrolet Silverado 3500HD models available that deliver exceptional value, and we have them right here at Winter Chevrolet. Our Chevrolet dealership serving Pittsburg Concord Antioch Walnut Creek has preowned Used and 2020 models that are part of the current fourth generation. We also have vehicles from the recent third generation, which includes the models ranging from the 2015 to the 2019 model year. You can also find older Silverado HD trucks from the second generation. These include models ranging from 2014 all the way back to 2007.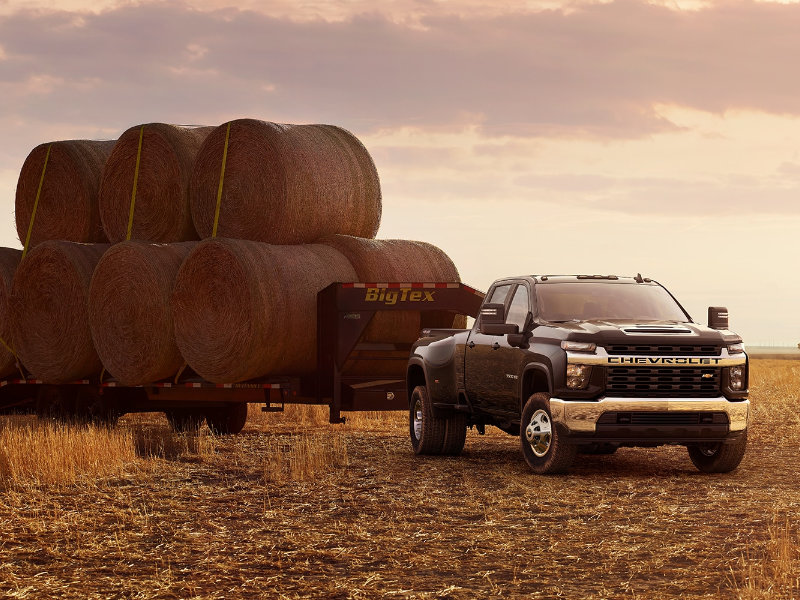 Cab and Bed Options
Chevrolet has been rather consistent with the bed and cabs that it has offered with the Silverado, and that means that you can find a used Chevrolet Silverado 3500HD near Concord with the combination you want regardless of the exact model year. The American automaker has generally offered a long bed that is a bit longer than 8 feet and a standard bed that is a bit shorter than 7 feet. It has typically offered three cab options. These include a two-door regular cab and two four-door extended cabs. Chevrolet pairs the regular cab with the long bed, and with the extended cabs, it gives you the choice of bed. The main difference between the crew and double cabs is that the double is smaller overall and has smaller rear doors. Something to watch for is that the extended cabs have gotten bigger over the years.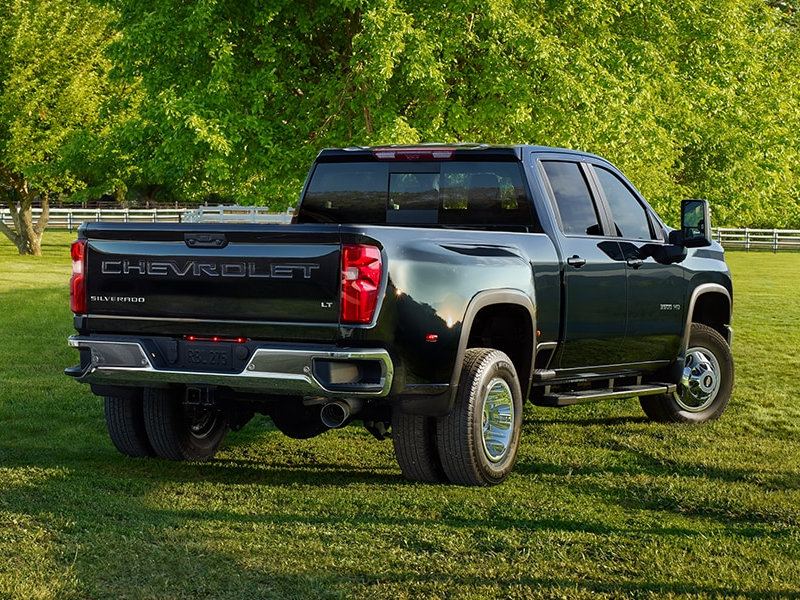 Chevrolet has also continued to offer the same seating options for the most part. The regular cab usually comes standard with a bench that seats three, but it is possible to find it with front bucket seats. The extended cabs are available as either five-seaters or six-seaters, and since these cabs are more popular than the regular cab and have been for a long time, it is rather easy to find the layout you want. Something else to note is that Chevrolet has been offering upscale cabins for a while now. If you prefer your used Chevrolet Silverado 3500HD near Concord to be a work truck, you will have no problem finding that, but if you want a luxury cruiser or an office on wheels, you can find that as well.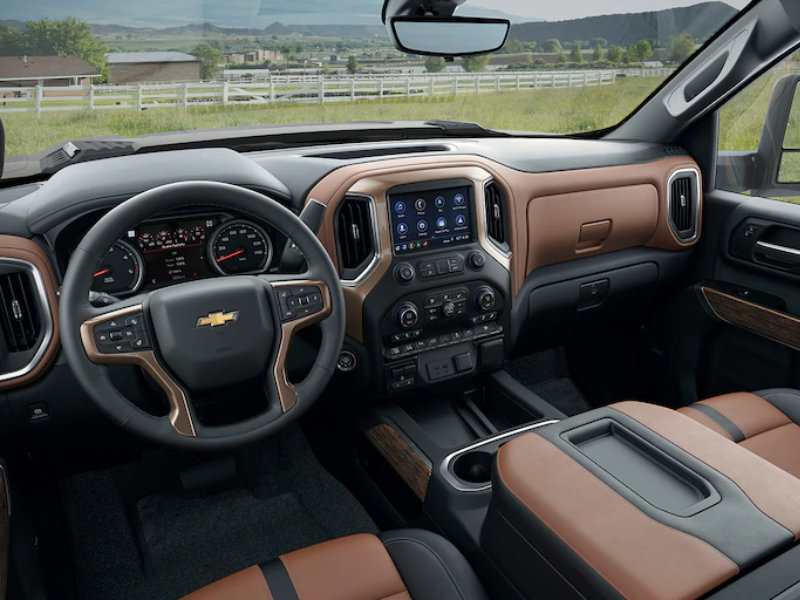 Powertrain Options
You have your choice of either a gas or diesel powertrain for your used Chevrolet Silverado 3500HD near Concord. If you prefer diesel, the current-gen trucks available at our location serving Pittsburg Concord Antioch Walnut Creek have a 6.6-liter turbo-diesel that makes 445 hp and 910 lb.-ft. The same turbo-diesel is available in the third-gen 3500HD but is paired with a six-speed auto as opposed to the newer 10-speed. If you prefer gas, the current-gen trucks have a six-speed with a 6.6-liter V8 that makes 401 hp and 464 lb.-ft. In the third-gen models, you will find a 6.0-liter V8 that makes 360 hp and 380 lb.-ft.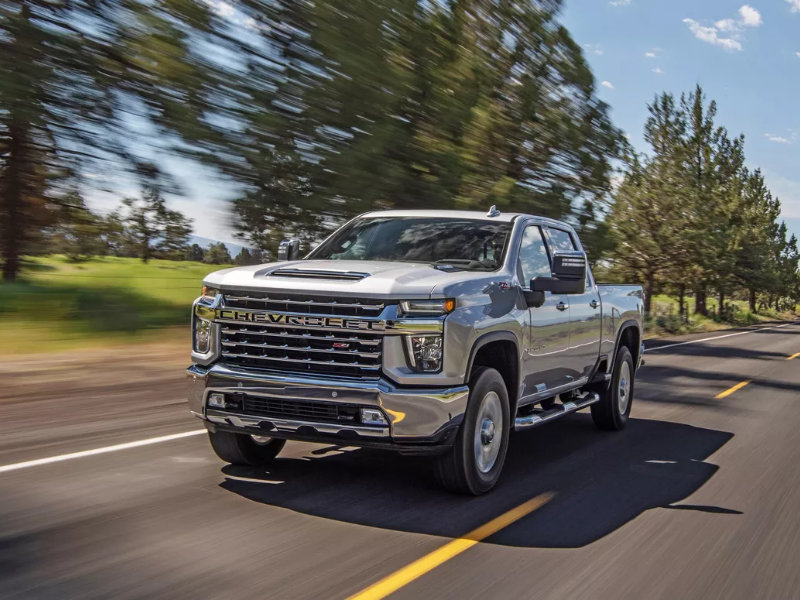 Technologies
Every current-gen used Chevrolet Silverado 3500HD has a modern infotainment system with a touchscreen and all the bells and whistles you expect. Driver-assistance technologies were not standard but available along with other advanced tech like a head-up display and wireless charging. It was during the third generation that Chevrolet was adding these technologies. You can, for instance, find some big differences in the tech department between a 2015 and 2019 truck. The transition to the second generation is even more drastic. You generally will not find much of this tech on those models.
Your local Chevrolet experts serving Pittsburg Concord Antioch Walnut Creek and the neighboring communities are here to help you find the perfect used Chevrolet Silverado 3500HD for you. We can do that in person here at Winter Chevrolet, and you can even test-drive the trucks while you are here. You can also shop with us online. Our entire preowned inventory is available via the site. But be mindful that if there is something you want but do not see, tell us about it. We can get it for you. You can also reach us via text or email with any questions you may have and for additional details.