Used Chevrolet Colorado near Orinda CA

View Inventory
The Chevrolet Colorado is a unique truck in a very slim class. Good mid-size trucks are out there, but the great ones are few and far between. Classics like a used Chevyvrolet Colorado emphasize all the perks of owning a more agile truck. Off-roading is a common pastime for the used Chevrolet Colorado near Orinda, but the truck has impressive towing capacity and payload as well. This Chevy truck does it all.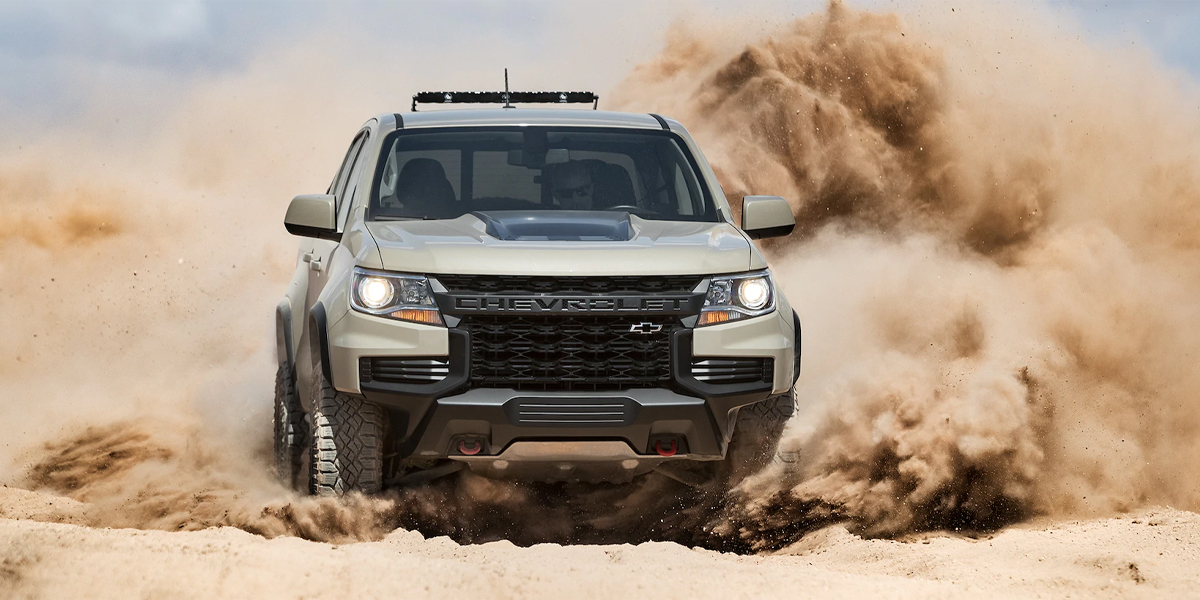 Features
All mid-size models are not built alike, and a used Chevrolet Colorado shows the disparity between the average and the elite. A Colorado is elite and designed in a direction far ahead of its competition.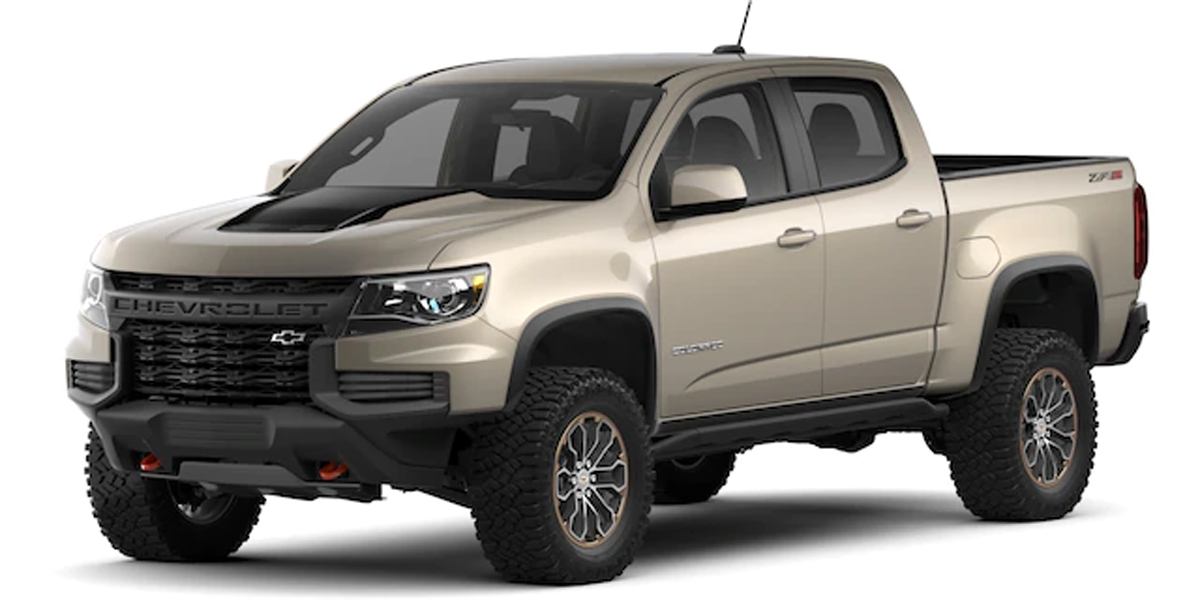 The model's Z71 trim has long been its most impressive and fully loaded trim. The 2016 model year was an especially memorable showcase of its powers. Outfitted with a 305 horsepower 2.8L Duramax turbo engine, it delivered 369 lb-ft of torque and quickly won the hearts of mid-size model lovers everywhere. Its 6-speed automatic transmission was an especially smooth outing next to the engine choices. And with a towing capacity of 7,600 pounds, the Z71 Colorado proved that it could tow with the big boys. Inside, it received completely carpeted flooring, a rear folding bench seat (crews), and front bucket seats that were sink-down soft. Even in 2016, this trim grabbed an 8-inch touchscreen infotainment system and Apple CarPlay capability.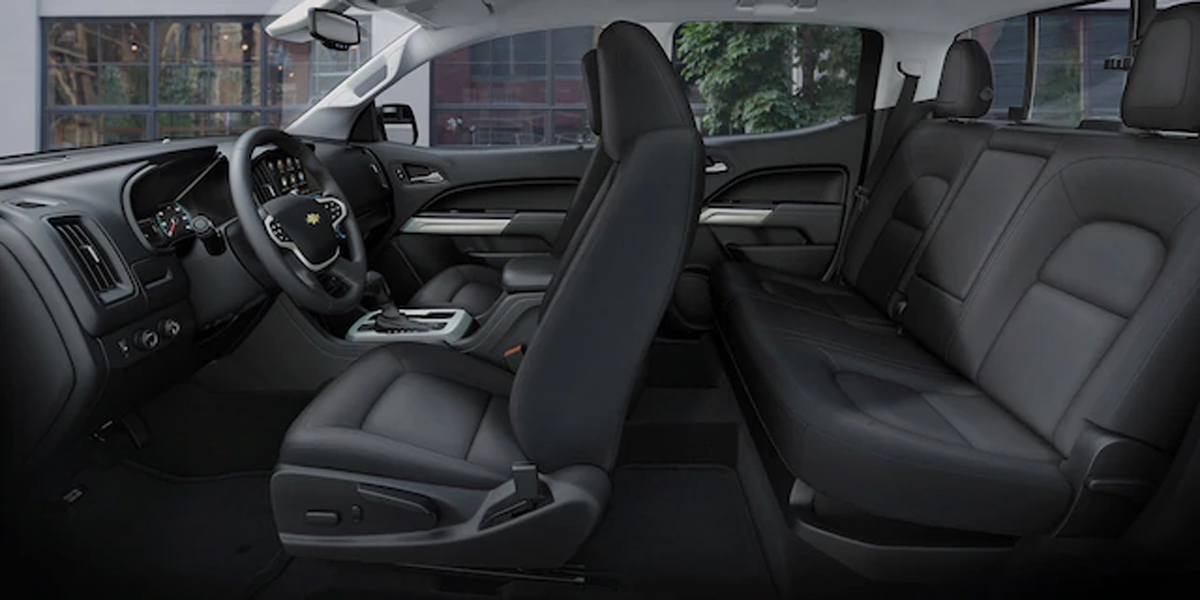 Exterior
The Colorado was always an influencer on mid-size truck design, so it's not a surprise that it's a modern looking truck even when you buy it used. By 2016, the truck was rolling on 17-inch Dark Agent metallic cast aluminum wheels and all-terrain blackwall tires. The tradition rear sliding window was a classy retro feature, but other features like the CornerStep rear bumper were brand new and free for other automakers to borrow from later on. Loading and unloading the truck for work and adventure was a breeze back in the day, and it's still a breeze when you buy a pre-owned model near Orinda.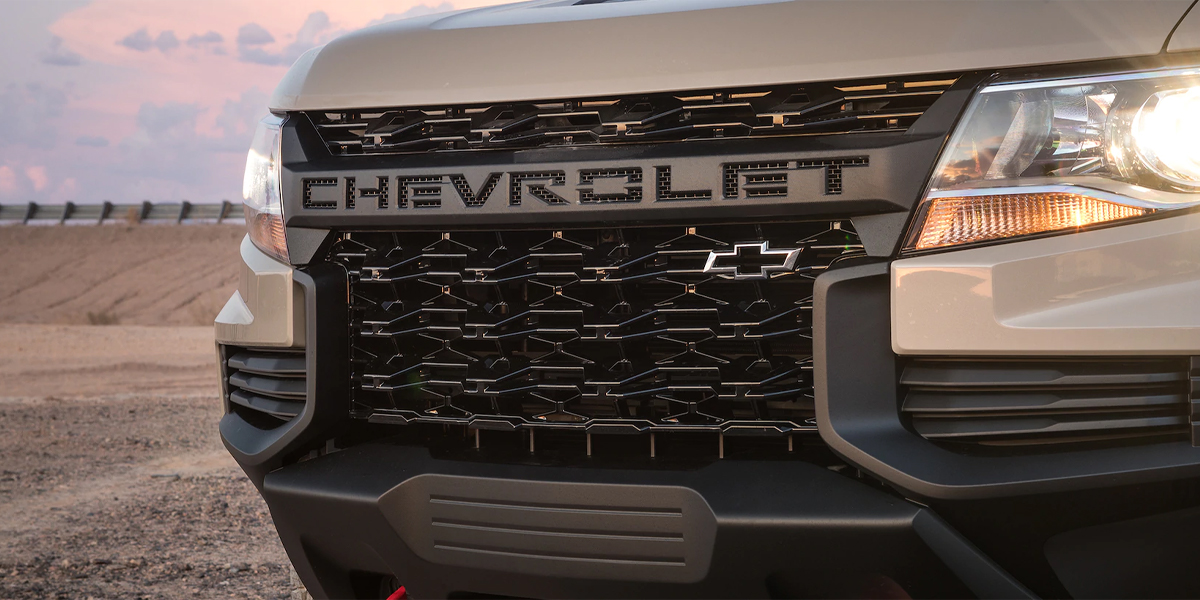 Safe and Sound
A used Chevrolet Colorado near Orinda is often used for off-roading, so it's always equipped with the most modern safety features of its model year. Go back to the 2016 Colorado and you'll find StabiliTrak stability control and electronic traction control already built into the truck. Thanks to the large 8" touchscreen infotainment system, Chevrolet was able to make use of modern cameras like its Rear Vision Camera with dynamic guidelines. Piloting a used Chevy Colorado is silky smooth thanks to these safety features.
Shopping Used near Orinda
Winter Chevrolet Used is a place where you can learn all about your favorite trucks. At heart, used models are the ones that make it to generation after generation, remaining useful and reliable. You'll find our dealership is always stocked with pre-owned Colorado models. Why? They last. The truck's reliability, longevity, and timeless look make it the perfect model for truck lovers to buy used. A used model features a lot of special editions and trims that might have been discontinued in the current model year. If you prefer a customized look to your truck, used models are often a better buy than a new model. You can take your vision for a dream truck and bring it to life with one of our pre-owned Colorado models. Customers at Winter Chevrolet Used are always welcome to partake in the savings and advantages of buying a pre-owned Chevy Colorado. These macho and award-winning trucks are a frequent sight on trails all around Orinda. You can depend on them to give you a powerful towing performance, constant reliability, and impressive showmanship.
If you're interested in a used Chevrolet Colorado near Orinda, please contact Winter Chevrolet for more information. We've got a ton of savings on this truck right now and would love to share those deals with you. Just call us or visit our dealership near Orinda to discuss your plans to buy a used Chevrolet Colorado.