Used Chevrolet Blazer near Orinda CA

View Inventory
The "newest" used Chevrolet Blazer began its run with a 2019 model, a completely current-generation model that marked the resurgence of the brand. It hadn't been in production since 2005, another wise model year for used Blazer shoppers near Orinda. The Blazer has always been Chevrolet's comeback kid. Despite being missing from the lineup off and on through the years, it always comes back roaring stronger than ever before. The newest 2020 Blazer is a mid-size crossover based on passenger vehicles, not trucks. That will make the Blazer much more accessible to a modern world intent on efficiency over size. Winter Chevrolet used invites you to learn more about our Blazer inventory.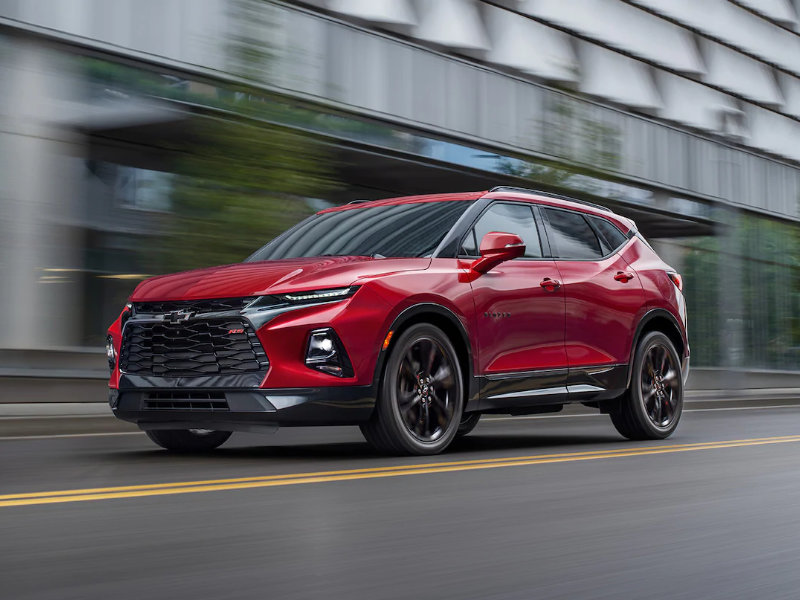 Features
In 2019, crowds went wild with the announcement that the Blazer was making another comeback. Trims would be much different from the previous 2005 Blazer and would include the L, Base, RS, and Premier trims, four elegant but affordable mid-size Chevy crossover SUVs. The new style was ultra modern and is now deeply discounted because it's considered pre-owned. What's a 2019 Blazer let you take home with you?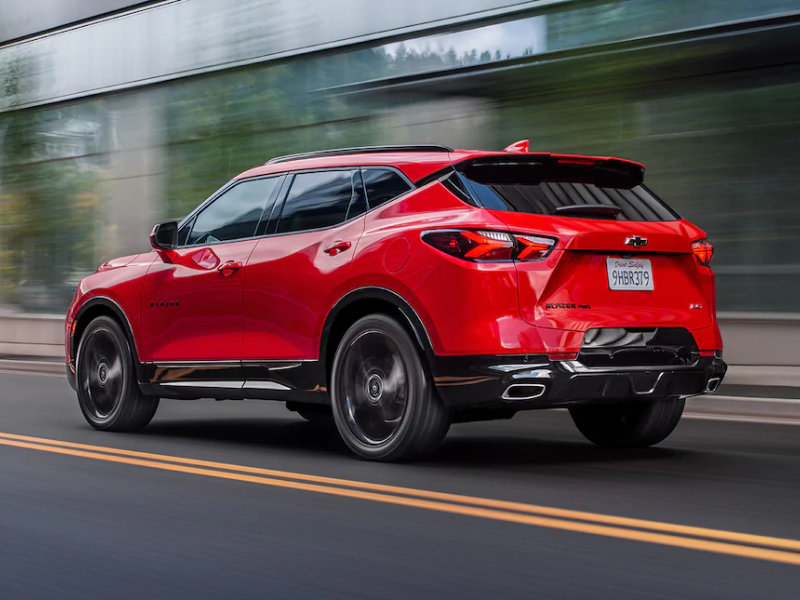 You can't get a sportier looking SUV than a Blazer. This model features a muscular, shapely build, but it doesn't go overboard. The roofline is slimmed down to a sporty bump that leads into a chrome-accented blacked out grille. Headlamps are precision thin and sharp. At night, it created a poignant LED glow that enhances the Blazer's curvy appearance. Side sills are graced with circular, arched lines that lead into the blacked out wheel arches. Wheel choices in 2019 included 20" Dark Android machined-face aluminum wheels. The RS trim featured an RS signature High-Gloss black hexagonal grille with a "black Ice" bar.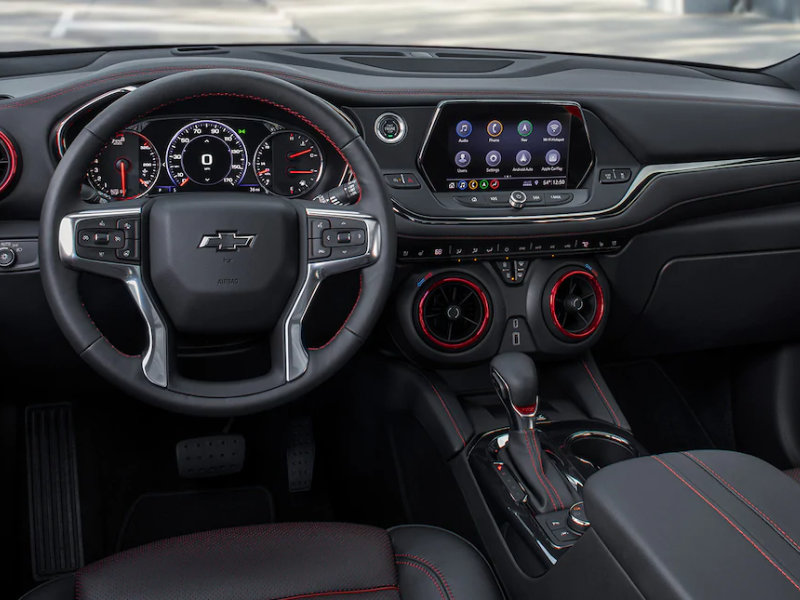 Refinement
You can dress up your pre-owned Blazer with all the fineries of modern life, including perforated leather-appointed seats, a leather-wrapped three-spoke steering wheel, and ambient interior lighting. The Blazer has never looked as graceful as it does in its most recent run, so if you want something upscale and modern, be sure to go with a used model that's in the 2019 and beyond lineup. We've got plenty of these available at our dealership.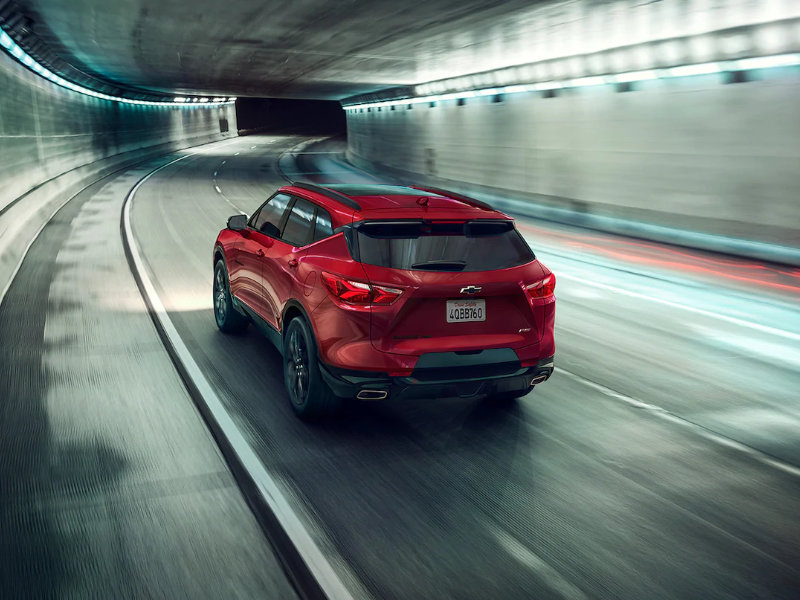 High Energy
With up to 308 horsepower and 270 lb-ft of torque, the Blazer has a fast first step and a lasting power that fuels road trips and all kinds of family fun. Never content to neglect a good comeback, Chevy also gave the 2019 Blazer a 9-speed automatic transmission for good measure. Its 64.2 cubic feet interior (RS trim) was and is ideal for people who need some extra space for their high energy gear. If you're a person on the move, someone who's always going somewhere, then the Blazer is a perfect model for you.
Get the Advantages of a Used Blazer
A used Chevrolet Blazer near Orinda is a star attraction on our dealership lot this year. Whether you go with more budget models from back in the mid-2000s or you want a Blazer that's from the current-gen, you'll walk away from our dealership a very happy owner. We have a perfect mix of budget, mid-tier, and top of the line used models. More people than ever before are taking advantage of a used car purchase. Instead of shelling out thousands of dollars for intangible "new dealer" fees, they're heading to our used showroom floor and buying models like a used Blazer. The advantages are obvious. First off, you get a much lower down payment on a model like this, freeing up money for other things. Secondly, you'll find that our dealership keeps our used models clean and renovated for quality. Lastly, a used model will take much less time to pay off, so you've got a shorter commitment to a used Blazer than a new one. Taken together, these advantages are a powerful reason to buy a used Chevrolet Blazer near Orinda year.
Shop for a used Chevrolet Blazer near Orinda at your favorite local dealership: Winter Chevrolet used. We're here to take your questions as you have them. Just call or write to us near Orinda to learn more about the legendary buying a used Chevrolet Blazer.
Miles

25,108

Engine

3.6L V6 engine

Exterior

Graphite Metallic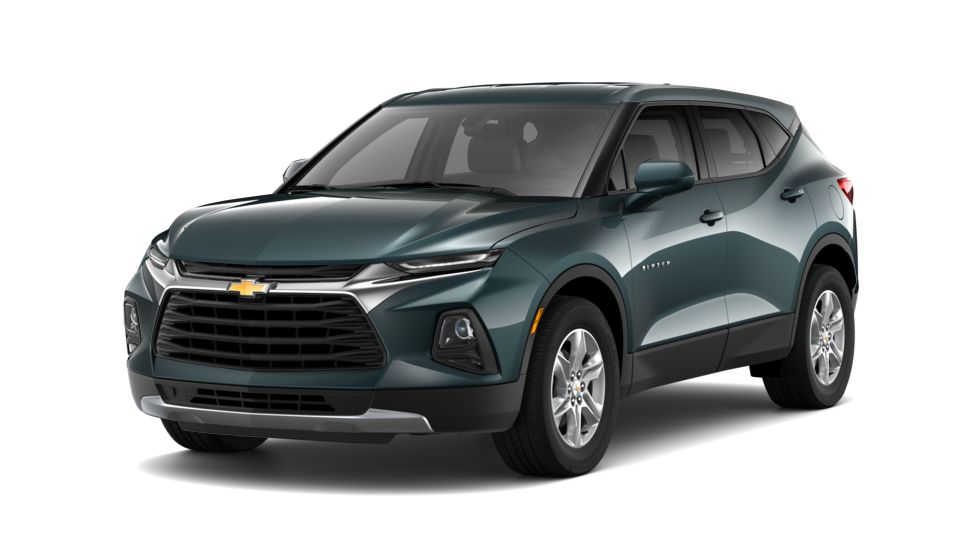 Miles

40,997

Engine

3.6L V6 engine

Exterior

Black