Reserve 2024 Chevrolet Silverado EV near Tracy CA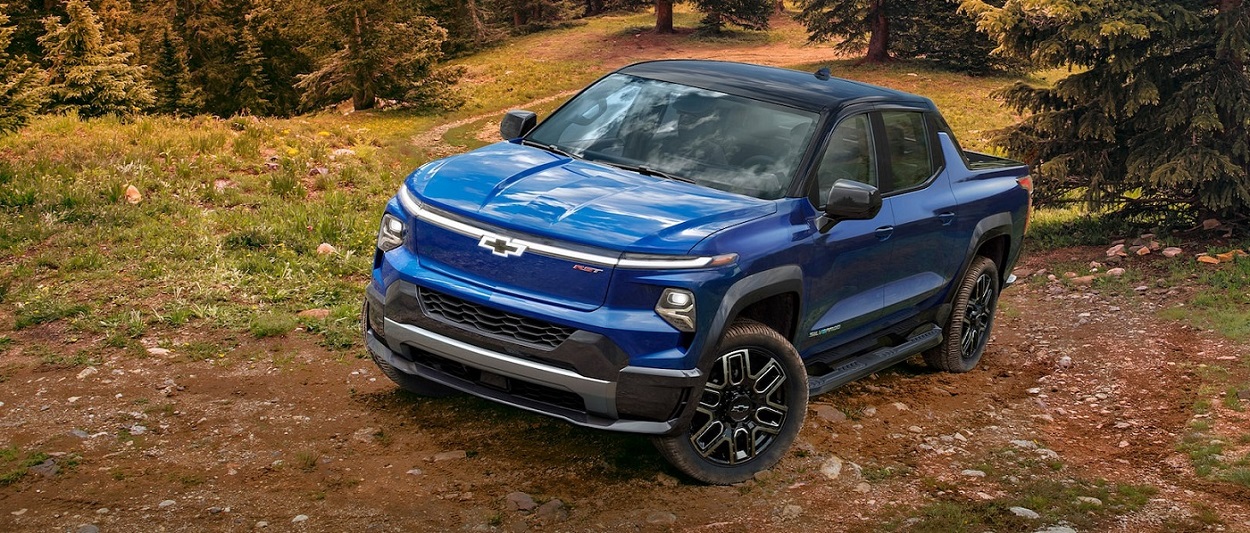 View Inventory
The much-anticipated all-electric 2024 Chevrolet Silverado EV will soon be upon us. Chevrolet is ramping up production in order to meet demand, but it does seem likely that if you want to own the Silverado EV during the first wave that you will have need to reserve it. The good news is that Chevrolet is currently accepting reservations through area dealerships, such as Winter Chevrolet, which is your local Chevrolet dealer serving Tracy California and the surrounding areas. In this article, we will look at what you can expect from the Silverado EV based on what we know thus far. It is important to note that Chevrolet has not yet finalized all of the standard features or the options. But if you do reserve your truck with us, you will be able to continue updating that order until your vehicle goes to the production line.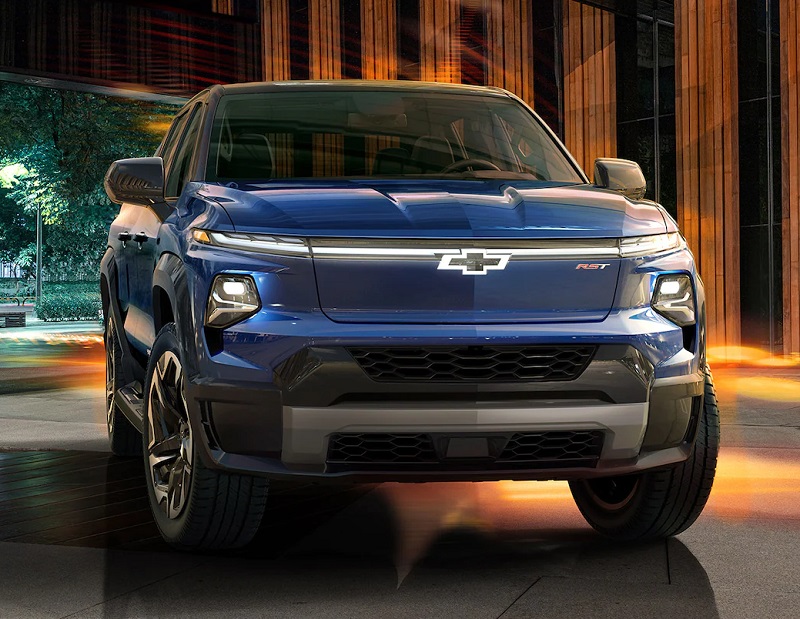 Exterior - Chevrolet Dealer serving Tracy CA
A four-door crew cab is standard for the 2024 Chevrolet Silverado EV, and Chevrolet pairs it with a bed that extends 5 feet 6 inches. The RST First Edition will include both the Multi-Flex Tailgate and the Multi-Flex Midgate as standard equipment. The Midgate is a gate positioned between the bed and cabin. When the rear seating is not needed, you can fold it down for additional bed area. The Tailgate can be configured into six different orientations, including a bed step and workbench. It can also be used in conjunction with the Midgate to increase bed length. You can extend the bed to almost 11 feet.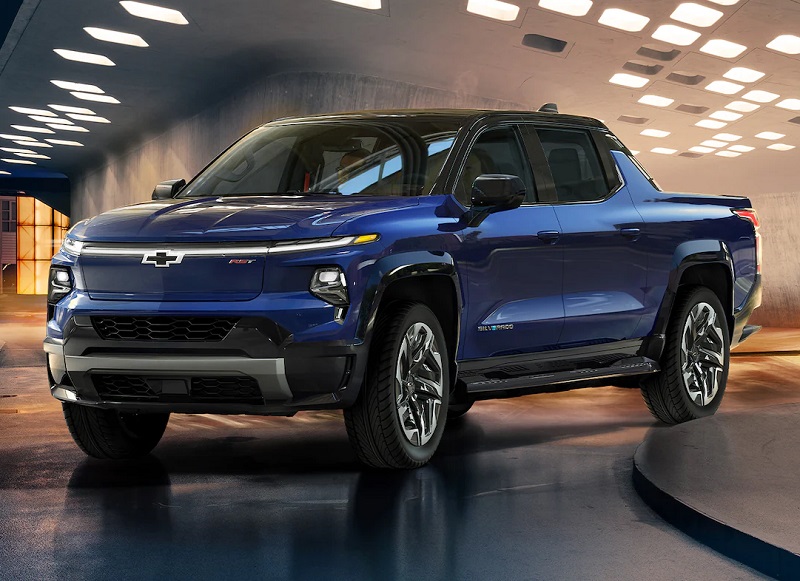 At the moment, your main choice comes down to the WT or the RST. The WT is the base model or work truck, and it will release first. The RST is the top trim. It will release second but as a special RST First Edition during the initial wave. The First Edition will include special badging and extra features. More trim levels will come later on, but there is currently no estimate as to when that is. Whether you choose the WT or RST, your Silverado EV will have a crew cab with front bucket seats and a rear bench.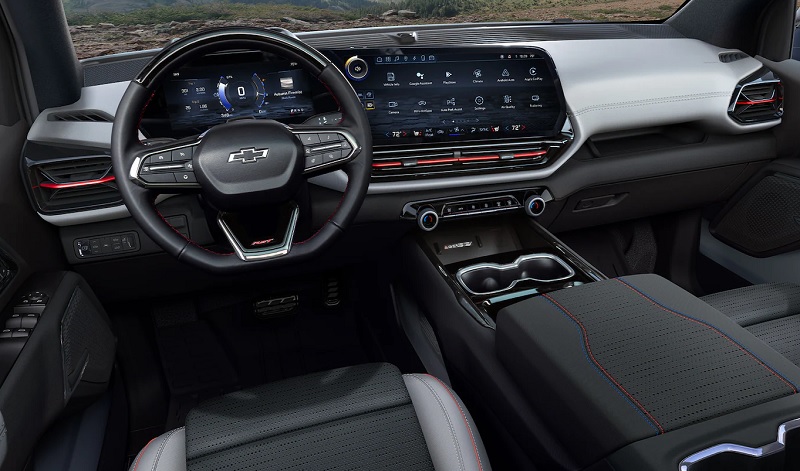 Chevrolet Silverado EV Mechanical specs
Chevrolet has designed the Silverado EV using the new Ultium Platform from General Motors. All models have an electronic four-wheel-drive system. Wheel sizes extend up to 24 inches. All models have an independent front and independent rear suspension. The RST will have a maximum towing capacity of 10,000 pounds. The WT will tow 7,700 pounds. There will be editions later that tow more, including up to 20,000 pounds.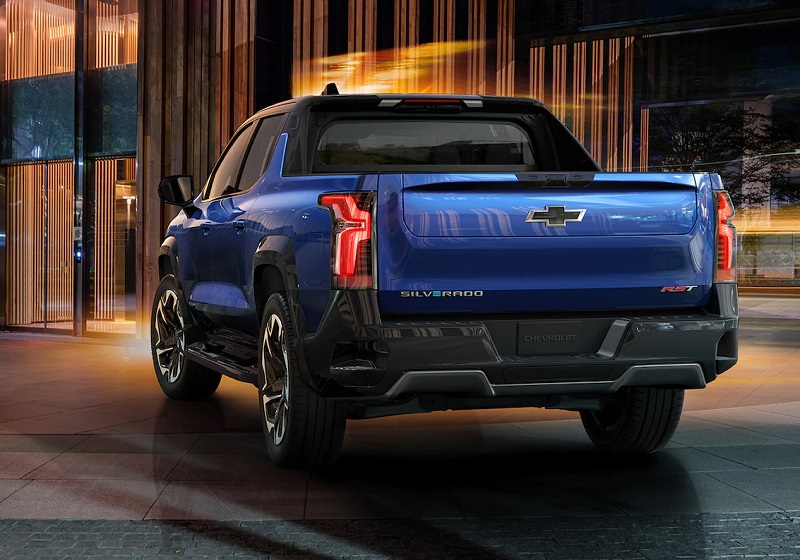 Powertrain - Chevrolet Dealership near Tracy CA
Every 2024 Chevrolet Silverado EV available through our location serving Tracy California will have an estimated range of as much as 400 miles. Horsepower and torque will vary based not only on the trim level but the driving mode that you select. The RST, for instance, has a peak performance mode that lets the truck put more than 660 horses and more than 780 lb.-ft. of torque.
Safety - 2024 Chevrolet Silverado EV dealer
Most of the driver assists that will be available with the Silverado EV will be included with the WT as standard equipment. There will be some advanced tech offered as options. An example of this is the Chevrolet Super Cruise tech, but it will be included with the RST First Edition.
There has never been a pickup quite like the Silverado EV, and it is going to change the way we think about them. Demand is going to be high, so if you want to be among the first to own the Silverado EV, we highly advise you reserve the 2024 Chevrolet Silverado EV near Tracy. The sooner you are in the queue, the sooner you will get your vehicle. If you need assistance with your order at Winter Chevrolet, we have team members available to provide it on our website or by text, email or phone. If you are undecided about reserving, you should still let us know of your interest. Our team can keep you updated, and you can be among the first to test-drive it at our location serving Tracy California.