Reserve 2024 Chevrolet Silverado EV near Dublin CA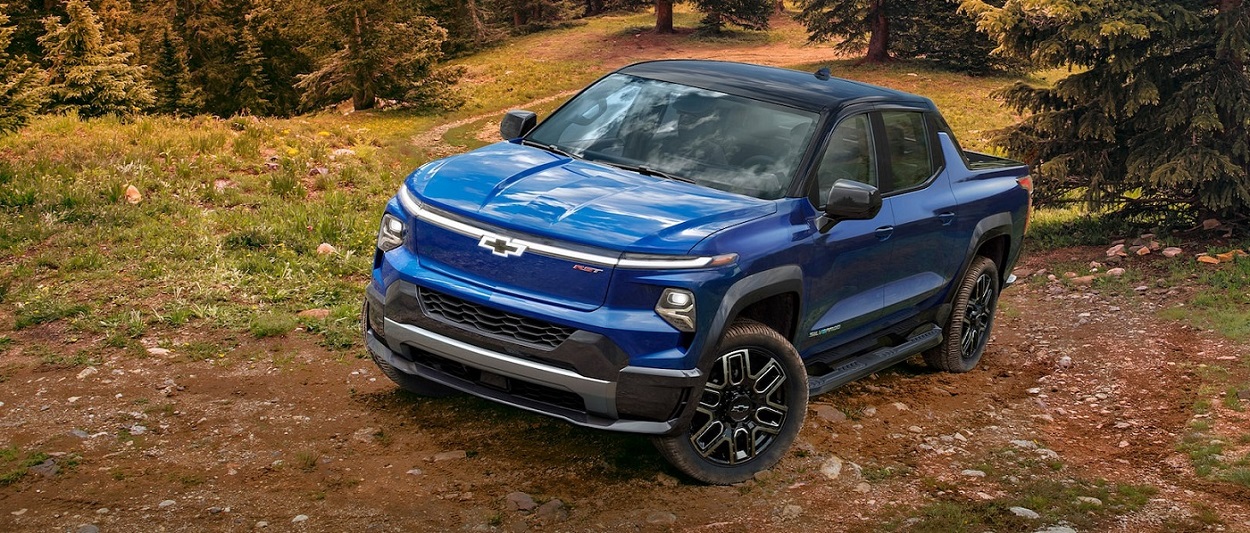 View Inventory
Chevrolet will soon be releasing its all-electric Silverado, which it has called "the pickup reimagined." Demand for the Silverado HD is expected to be great. Chevrolet is staggering the release of the WT and RST models—the only two trim levels available to start—but even that is not enough to ensure that you will be able to purchase a Silverado EV on day one. If you do want to be among the first to own the Silverado EV, then we highly encourage you to the reserve the 2024 Chevrolet Silverado EV. If you live in the Greater Dublin area in California, you can order at Winter Chevrolet as soon as today.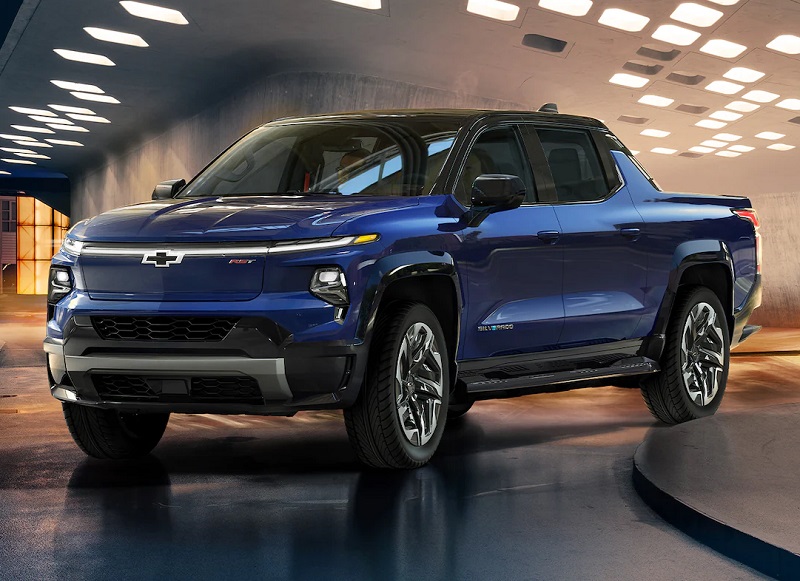 Exterior - Chevrolet Dealer serving Dublin CA
All models to start with have a crew cab with four full-size doors. There is no word yet if Chevrolet will eventually offer a regular cab or a double cab as it does with the standard Silverado 1500. Chevrolet pairs this cab with a bed that measures 5.5 feet. Among the most compelling reasons to consider the RST First Edition over the WT is that it includes the Multi-Flex Midgate and the Multi-Flex Tailgate. The Midgate is a cargo wall between the cab and bed that can be lowered to open up more continuous cargo space. The Tailgate can be arranged into six distinct and useful configurations, and when used in conjunction with the Midgate, it lets you expand total bed length to almost 11 feet!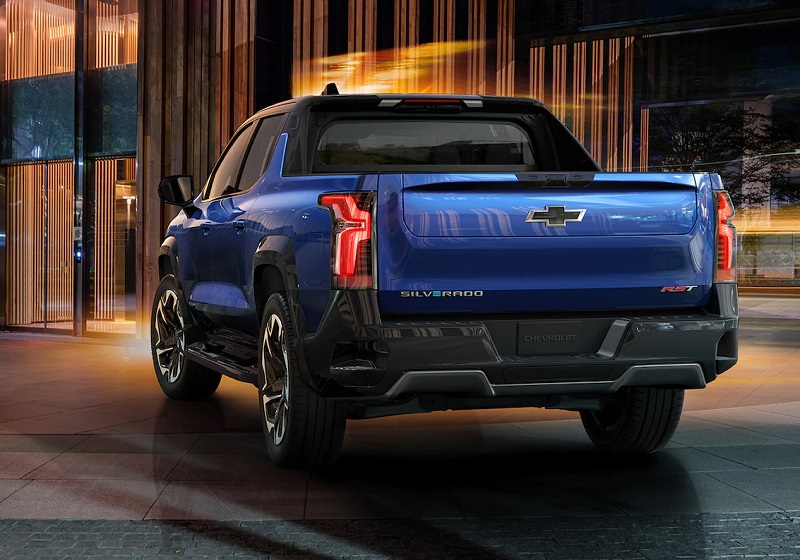 While you can now reserve the 2024 Chevrolet Silverado EV near Dublin, Chevrolet has not announced all of the options or even all of the standard equipment. Those details are still being finalized, and you will be able to update your order when Chevrolet releases that information. What we do know is that the Silverado EV will have a crew cab with front bucket seats and a rear bench and will thus seat five. The WT model will be equipped like a work truck, which is what the abbreviation stands for. The RST—which will initially be released as an RST First Edition—will have a 17-inch infotainment touchscreen, a configurable 11-inch driver information display, leather seating, heated seats and much more.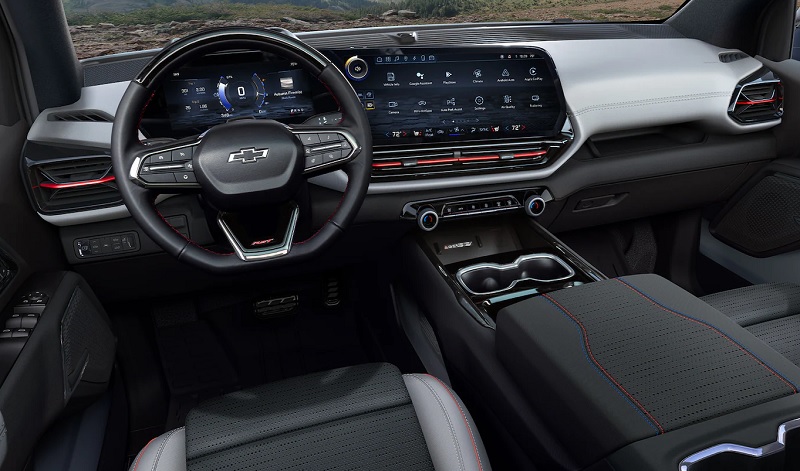 Chevrolet Silverado EV Mechanical specs
The Silverado EV is based on the GM Ultium Platform. The chassis is designed with independent rear and front suspensions. Wheels as large as 24 inches are available, and all models reserved through our location serving Dublin California will feature an e4WD system that can distribute power independently. The RST will offer a max tow rating of 10,000 pounds and a max payload rating of 1,300 pounds.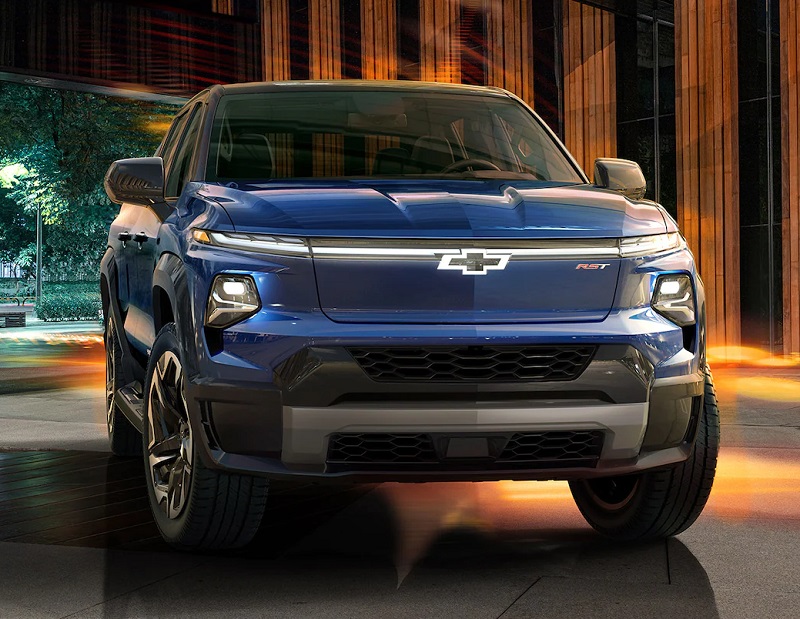 Powertrain - Chevrolet Dealership near Dublin CA
Both the WT and RST will provide up to an estimated 400 miles of range on a single charge. The battery pack will feature various modes that let you shape performance. In its Wide Open Watts Mode, for instance, that RST will make 664 horsepower and more than 780 pound-feet of torque. The RST will also feature an adaptive air suspension that automatically and dynamically adjusts on the fly.
Safety - 2024 Chevrolet Silverado EV dealer
All models will have the latest Chevrolet Infotainment software and a touchscreen with a rearview monitor and parking guidance. Chevrolet has also said that most of the driver-assistance technologies will be included as standard equipment with the base model. A notable exception is Super Cruise, which is Chevrolet's hands-free and trailering-capable driver-assistance technology. If you want Super Cruise, then we encourage you to choose the RST First Edition when you reserve the 2024 Chevrolet Silverado EV near Dublin with Winter Chevrolet.
Put in your custom order at Winter Chevrolet to reserve the 2024 Chevrolet Silverado EV! The reservation process is fast and easy, and if you need any assistance, we have expert sales reps that can provide it. If you are not ready to reserve your Silverado EV just yet, you should still contact us to let us know of your interest. Reach us via text or email, and we use that communication method to send you updates when new details about the Silverado EV become available. You can even be among the first in our region to test-drive the Silverado EV at our location serving Dublin California and beyond!