2024 Chevrolet Trax Review in Pittsburg CA

View Inventory
The Chevrolet Trax trim lineup begins with the LS in 2024. Winter Chevrolet is doing a 2024 Chevrolet Trax review in Pittsburg because we want to remind everyone what a talented compact SUV this is. While the Trax has always had more going for it than meets the eye, the 2024 model promises to be its breakout performance.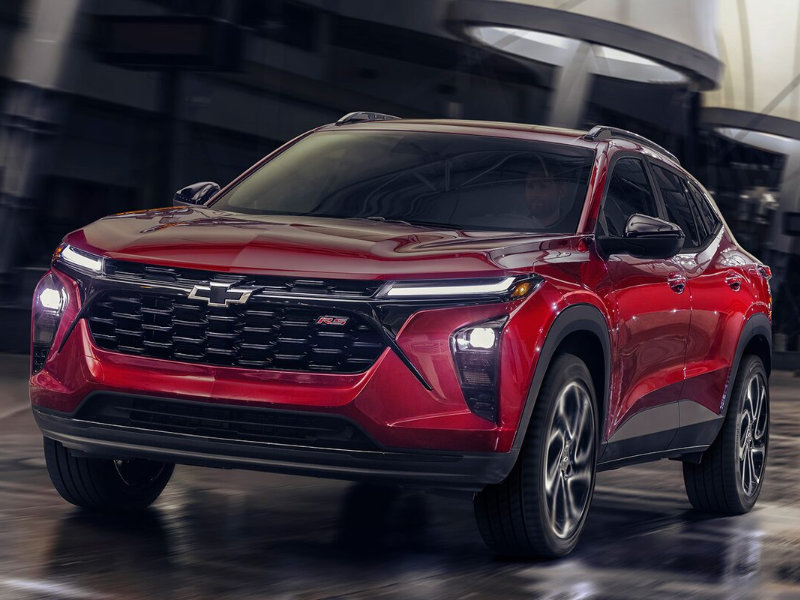 Exterior - Chevrolet Dealer serving Pittsburg CA
With all the work Chevrolet put into the interior, it's no surprise that the exterior is serving Pittsburg Concord Antioch Walnut Creek Tracy Brentwood Trax buyers with a full upgrade as well. The model's ACTIV trim is the fully loaded model and comes with ACTIV badging and 18-inch black aluminum wheels. There's even a Titanium chrome insert in the body-color fascia. The 2RS features 19-inch machined two-tone wheels and complete RS badging all around. You'll learn the newer, more iconic look of the Trax by heart after reading this year's 2024 Chevrolet Trax review rundowns.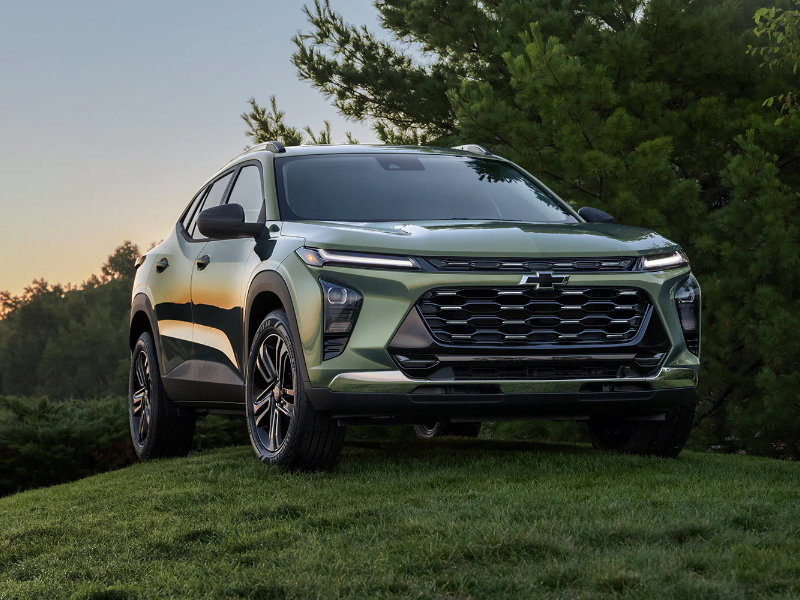 Every 2024 Chevrolet Trax review should mention how much nicer the upcoming new interior is. It's definitely moving into a new era where comfort and more upscale luxury is a rule for the design. The model's base trim features active noise cancellation for a ride that's free of highway noise. It also comes with an 8-inch touchscreen infotainment system that's now upgraded with standard Apple CarPlay and Android Auto. Privacy glass is another perk of the new 2024 Trax interior. You'll feel like you're in your own little world when you're traveling in this one. The model's 1RS trim gets even nicer, with red interior accents and a flat-bottom heated steering wheel. The fully loaded Trax comes with a wrapped and heated steering wheel, Evotex upholstery, and a 10-way power adjustable driver's seat. This is far more than almost anyone expected to hear in a 2024 Chevrolet Trax review in Pittsburg. Chevrolet obviously got serious about keeping the Trax one of the most exciting options at its price point. It's not just a budget model anymore. It's for people who want a really nice SUV, too.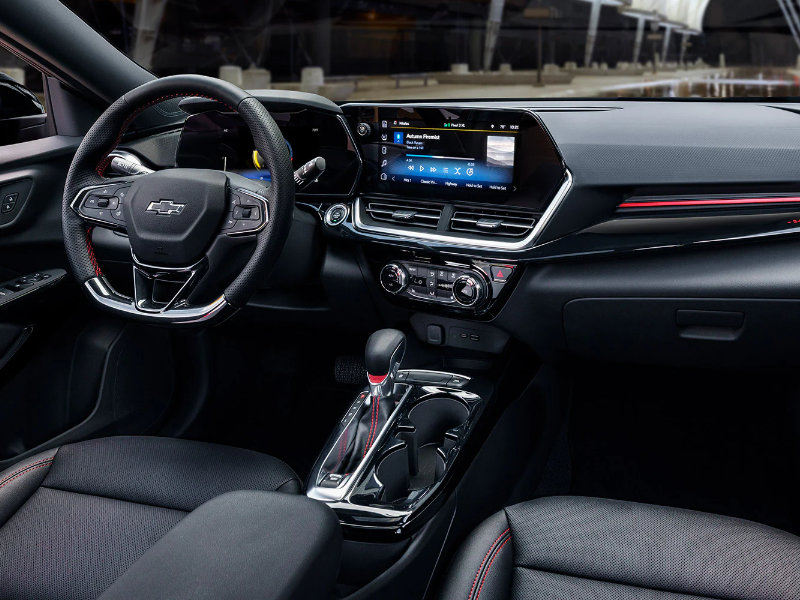 Chevrolet Trax Mechanical specs
Every 2024 Chevrolet Trax review in Pittsburg should mention the unique mechanical features on the Trax. It comes with a six-speed automatic transmission for its 2024 model, something that really gives more precision to the power you're working with.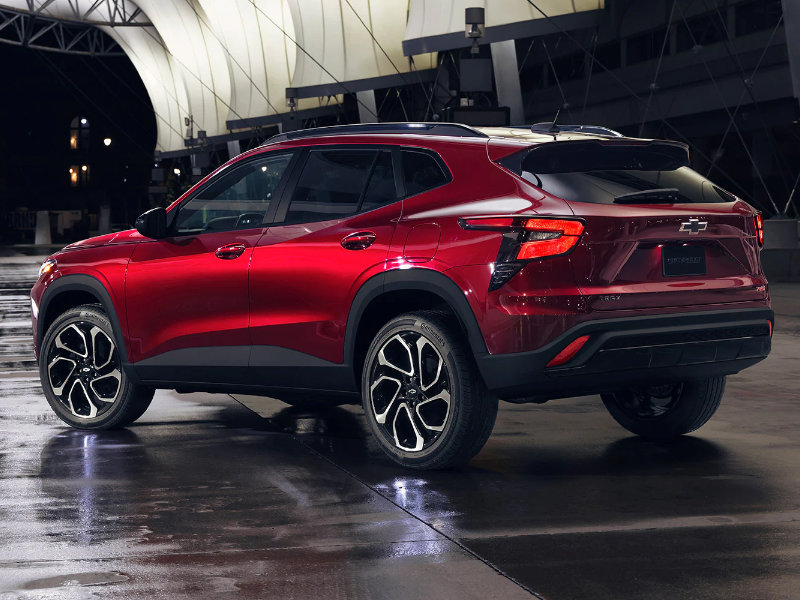 Powertrain - Chevrolet Dealership in Pittsburg CA
Winter Chevrolet knows that appearances matter, but no model can get by on looks alone. There's got to be some real substance under the hood. In 2024, the Trax gets a 137 horsepower engine, an extremely efficient and impressive spec for a compact SUV. Without all the extra weight, you'll really feel like you're flying when you drive a new Trax. You can test drive it at our dealership serving Pittsburg Concord Antioch Walnut Creek Tracy Brentwood.
Safety - 2024 Chevrolet Trax dealer
You deserve to feel safe in your new model from Winter Chevrolet. 2024 Chevrolet Trax review information already promises an extremely safe vehicle with standard Chevy Safety Assist and a wider range of automated monitoring and alerts. The model's Lane Keep Assist with Lane Departure Warning and Forward Collision Alert and Automatic Emergency Braking highlight just how powerful the new Trax is. Thanks to revisions and careful engineering, the newest Trax promises to me much more responsive to all of its features. It's a model that's more in tune with its powers. Because of that, drivers can count on feeling safe and capable during every run out. This one makes a fantastic commuter SUV, but if you want to get out there on the highway or city streets and explore, the Trax is there to keep you alert to anything that poses a threat to your SUV. That's one of the reasons we recommend this one at our dealership.
Our 2024 Chevrolet Trax review hopefully helped buyers see that the newest Trax is a very big deal at our dealership serving Pittsburg Concord Antioch Walnut Creek Tracy Brentwood. If you'd like to learn more about this model, please contact a sales team member at Winter Chevrolet. You can ask questions about anything you've read in our 2024 Chevrolet Trax review in Pittsburg or request an alert when this model is in stock.