2022 Chevrolet Trailblazer vs 2022 Ford Bronco Sport | Oakland Area

View Inventory
The Trailblazer is the smallest crossover in the Chevrolet lineup, and it continues to be one of the top sellers in the class due to a great balance between affordability and feature set. The 2022 Chevrolet Trailblazer is now available at our dealership serving Oakland Freemont San Leandro Berkeley. It does not arrive with any major changes, but Chevrolet has streamlined the trim level selection and made refinements to both the standard and optional equipment throughout the lineup. It has also introduced Winter Chevrolet incentives for both financing and leasing. Ford has recently introduced the Bronco Sport to compete in this space, and in this article, we will compare the 2022 Chevrolet Trailblazer vs 2022 Ford Bronco Sport and see how these two options stack up in four key areas.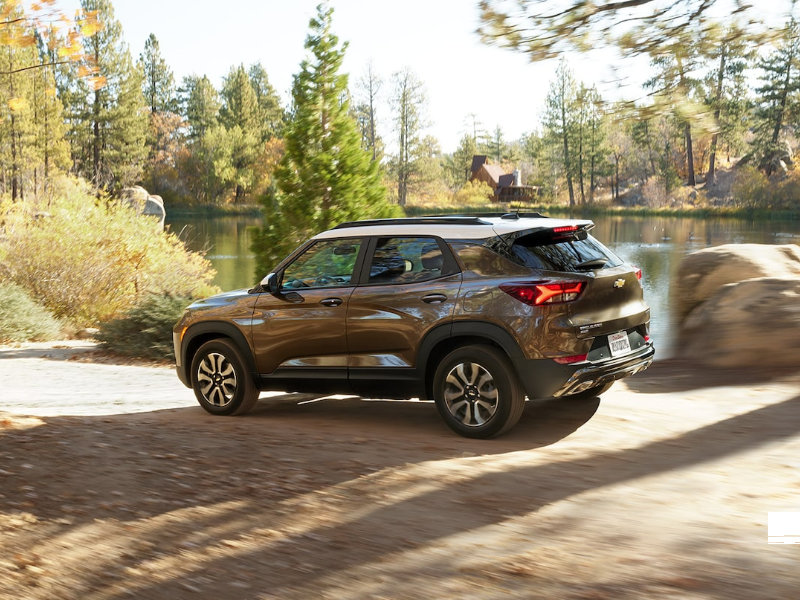 Exterior - Chevrolet Dealer serving Oakland CA
Comparing the 2022 Chevrolet Trailblazer vs 2022 Ford Bronco Sport concerning form factor reveals a lot of similarities despite the manufacturers taking very different approaches concerning aesthetics. The Trailblazer wheelbase is 103.9 inches. The ground clearance is 7.5 inches. The overall length is 173.5 inches, which is about 14.5 feet. The width is 71.2 inches, and the height is 65.2 inches. The 2022 Ford Bronco Sport wheelbase is 105.1 inches. The ground clearance is 7.8 inches. The overall length is 172.7 inches. The width is 74.3 inches, and the height is 70.2 inches. In both cases, 17-inch alloy wheels are standard, and 18-inch alloy wheels are optional.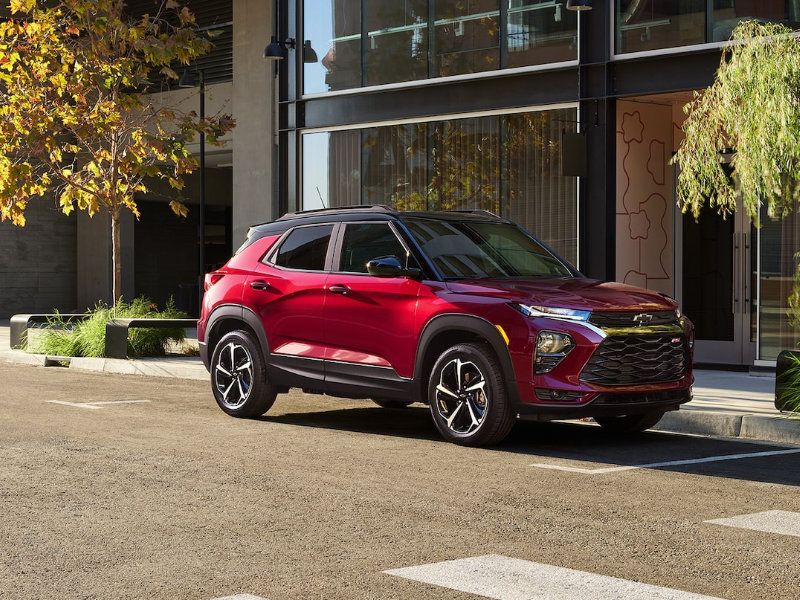 Headroom and legroom are similar in both models. One area where the Trailblazer has a clear advantage over the 2022 Ford Bronco Sport is the rear seat. It has 2.5 inches of legroom, and that makes a significant difference if you have adult passengers back there. The Trailblazer provides about 25 cubic feet of dedicated cargo space. The Bronco Sport is similar. Ford measurements suggest a lot more on paper, but the differences are not great in practice. That is supported in testing by various automotive journalists, including Car and Driver magazine. The Trailblazer offers one of the nicest base cabins in the class. It is a bit difficult to do a direct comparison to the Ford model. Ford does not use traditional trim level. It also tends to emphasize the off-road experience rather than on-road comfort.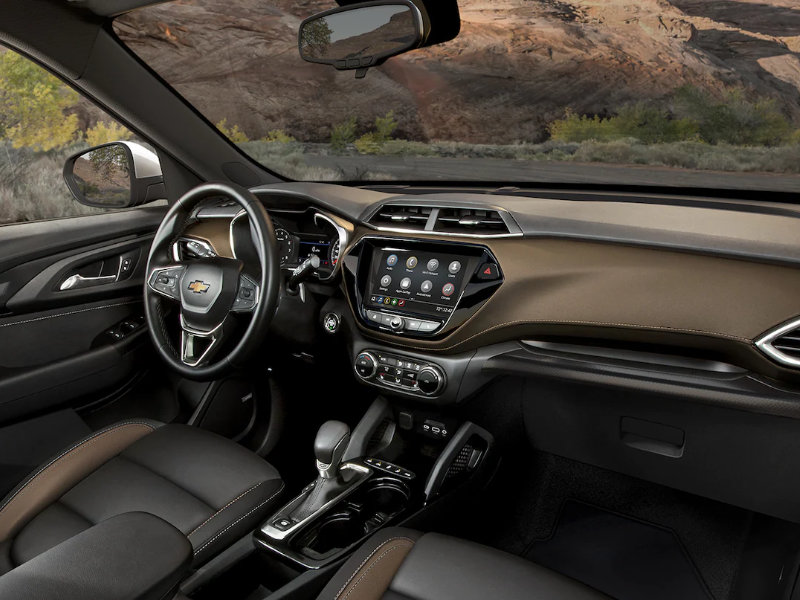 Chevrolet Trailblazer Mechanical specs
This is another area where it is difficult to compare the Trailblazer to the 2022 Ford Bronco Sport directly. Chevrolet offers front-wheel drive with a fuel-efficient turbo three-cylinder engine. Consumers who want a more powerful and/or all-wheel drive, can opt for an optional turbo three-cylinder, which comes bundled with all-wheel drive. These engines are not only fuel efficient but provide all the acceleration you need for what a crossover is usually used for. The Bronco Sport is four-wheel drive. It offers a turbo three-cylinder and a turbo four-cylinder, and depending on the trim level, there are various enhancements made for off-roading, such as suspension upgrades.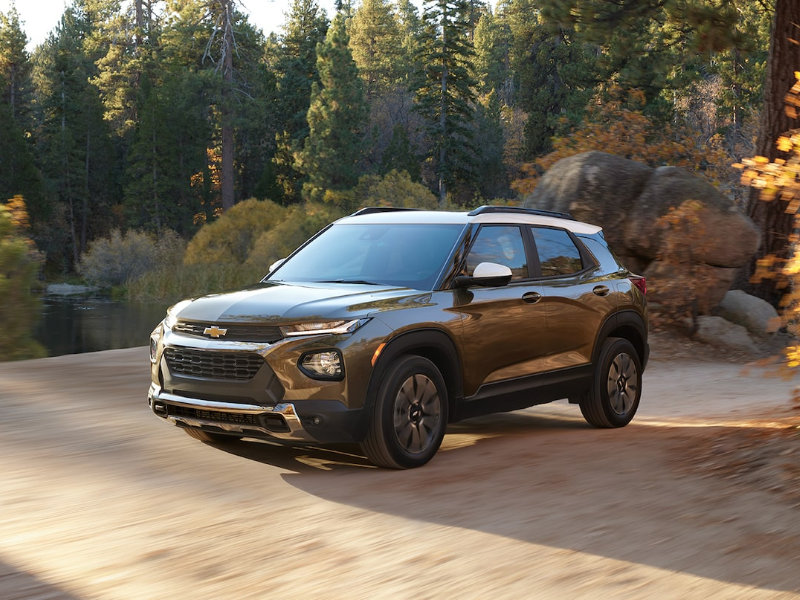 Tech - 2022 Chevrolet Trailblazer dealer
The base model in both cases features a color HD infotainment touchscreen. We like that Chevrolet includes wireless Android Auto and wireless Apple CarPlay. The Ford has the basic versions of the software. The base driver-assistance package is similar, but Chevrolet includes both automatic headlamp and high-beam control. With the up-level trim and above, you can get all optional driver assists via a single package. Ford simply adds items or not depending on the trim level.
Our team is sure that by now you are ready to test-drive the 2022 Chevrolet Trailblazer, and our dealership serving Oakland Freemont San Leandro Berkeley looks forward to accommodating you! Just visit our location at your convenience, or schedule an appointment online or by phone. If you have any questions or would like to learn more about our current Winter Chevrolet specials, you can call us or reach us via text, email or live chat on our website. Our site also provides many tools and other resources that let you buy or lease a new vehicle without ever leaving the home or office.