2022 Chevrolet Silverado HD vs 2022 Super Duty | Oakland Area

View Inventory
The 2022 Chevrolet Silverado HD is now available through Chevrolet dealers serving Oakland Freemont San Leandro Berkeley and the surrounding communities. The Silverado HD includes the 2500 HD, which is a three-quarter-ton pickup truck, and the 3500 HD, which is a full-ton pickup truck. The 2500 HD is available in five core trim levels: WT, Custom, LT, LTZ and High Country. The 3500 HD is available in four core trim levels: WT, LT, LTZ and High Country, and we have Winter Chevrolet specials available for all of them. The Silverado HD is perhaps compared to no other truck more than the Super Duty, and in this review, we look at the 2022 Chevrolet Silverado HD vs 2022 Super Duty series from Ford.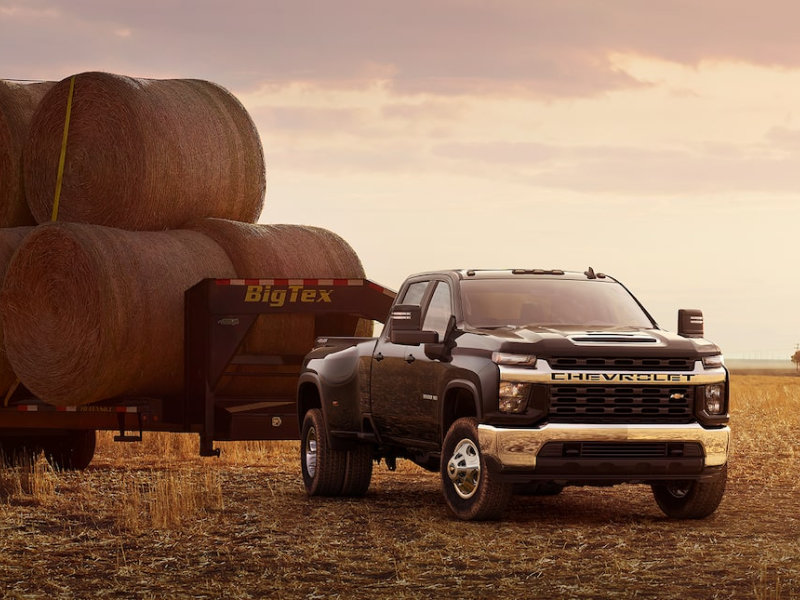 Exterior - Chevrolet Dealer serving Oakland CA
The 2022 Chevrolet Silverado HD series and the 2022 Super Duty series are similar in that Chevrolet and Ford both offer a regular cab, an extended cab and a crew cab. Chevrolet offers the longest beds in the class, which is one of the reasons for its popularity. Its standard bed is 82.25 inches. Its long bed is 98.27 inches. In comparison, Ford offers a 96-inch long bed and an 81-inch standard bed. In both cases, the two-door regular cab is paired with the long bed. Likewise, both Chevrolet and Ford give you the option of either bed size with the four-door crew cab. If you are considering an extended cab, there is an important distinction between Chevrolet and Ford. The Chevrolet model has four doors with smaller rear doors whereas the Ford extended cab only has two doors. Chevrolet pairs its extended cab with its long bed. Ford gives you the choice of either the standard or long bed.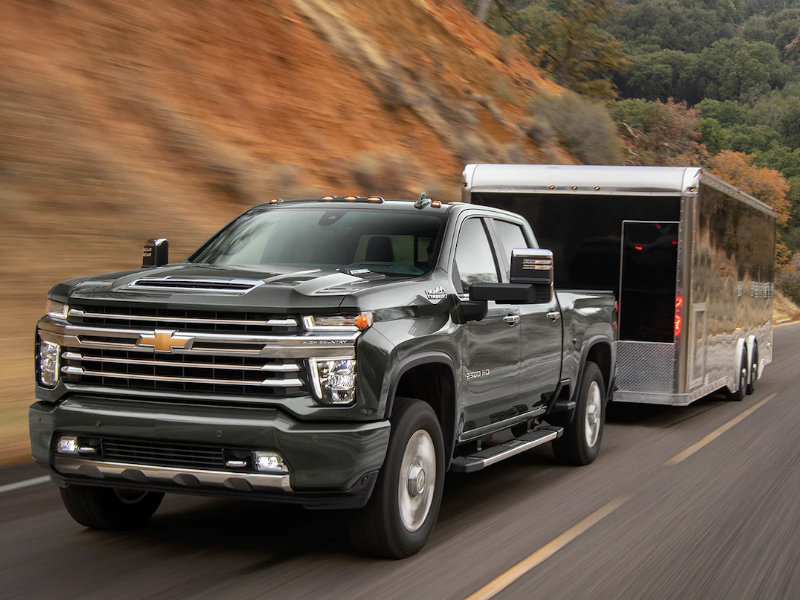 Another reason that so many pickup fans choose the Silverado HD over the 2022 Super Duty is due to cabin spaciousness. Chevrolet offers the roomiest cabins in the class. This includes more than 43 inches of headroom and almost 45 inches of legroom in the front row of all of its cabs. The Ford models, on the other hand, provide less than 41 inches of headroom and less than 44 inches of legroom. The rear seating is roomier in the Chevrolet extended cab by almost 2 inches, and while the crew cabs are similar at more than 43 inches, the Chevrolet crew cab is still the roomier option overall.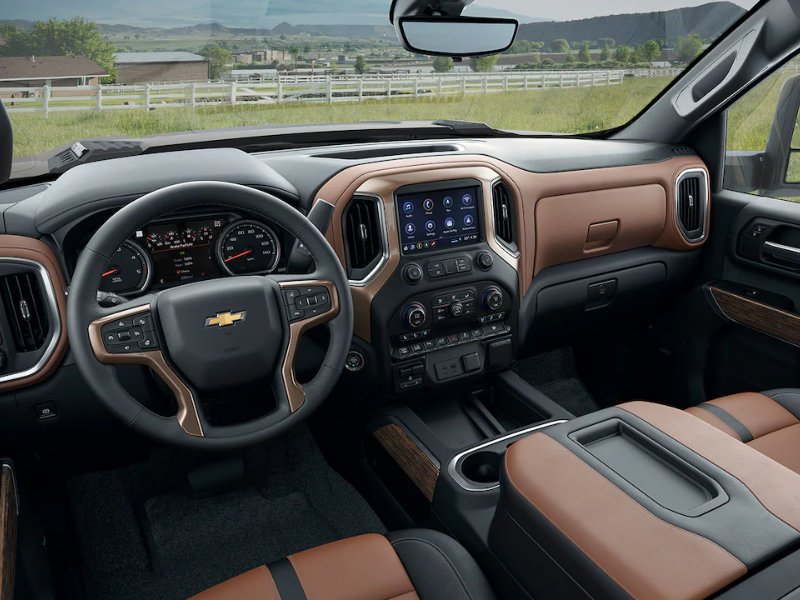 Chevrolet Silverado HD Mechanical specs
Both the 2022 Super Duty and Silverado HD series offer similar mechanical options, such as rear-wheel drive, four-wheel drive, dual rear wheels, various alternator configurations and so forth. If you want trailering equipment, both give you the choice of either traditional or gooseneck. The Chevrolet models available at our location serving Oakland Freemont San Leandro Berkeley do offer the higher max tow and payload ratings overall. Your exact capabilities will depend on various factors. Chevrolet offers a 410-hp V8 and 445-hp turbo-diesel V8. The base V8 offered by Ford is notably weaker than the Chevrolet engine, but if you are willing to pay extra, Ford offers a bigger 430-hp V8.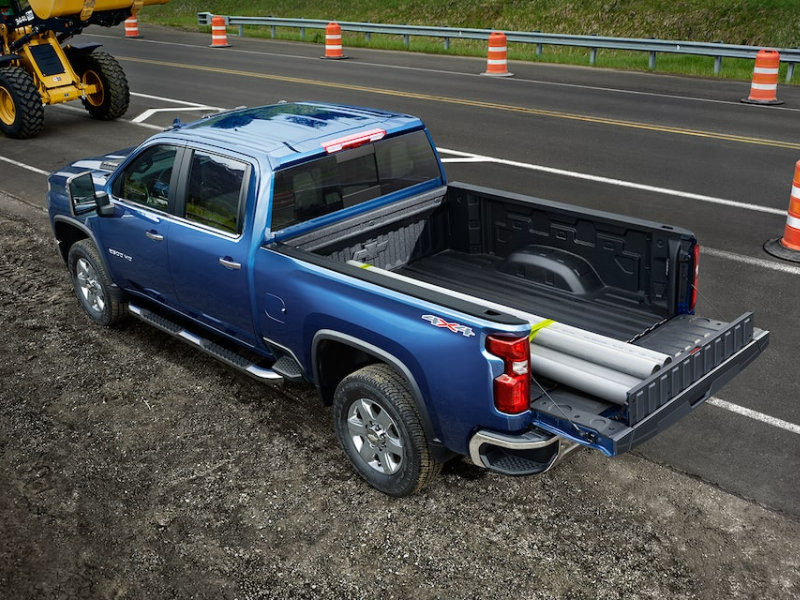 Tech - 2022 Chevrolet Silverado HD dealer
Whether you look at infotainment features or driver-assistance technologies, you will for the most part find the same standard and optional features with both models. Where Chevrolet really distinguishes the Silverado HD is with its advanced trailering technologies. Neither Ford nor any of the other truck manufacturers make a trailer-assistance suite that is as robust, advanced and customizable. Chances are that if your are considering an HD pickup, you are going to tow and haul, and these upgrades just make life more convenient and let you get your work completed faster.
If you have any questions that we did not answer in our comparison of the 2022 Chevrolet Silverado HD vs 2022 Super Duty series, call us or contact us online via text or email. We can also provide you information about our Winter Chevrolet specials and other brand incentives. You can also shop with us online through our website. Our customer service team is available to assist you via live chat, and we offer a wide range of tools that make it easier than ever to buy or lease a new Chevrolet online.