2022 Chevrolet Equinox vs 2022 Ford Escape | Oakland Area

View Inventory
Small crossovers are the most popular vehicle on American roads, and that makes this particular automotive segment highly competitive. That makes the great success of the Equinox from Chevrolet even more impressive. What Chevrolet does so well is deliver an amazing value proposition without consumers feeling as if they are making sacrifices. The 2022 model that is now available at our Chevrolet dealership serving Oakland Freemont San Leandro Berkeley and the neighboring region makes that package even more compelling with revised exterior styling, expanded options and new Winter Chevrolet specials for both financing and leasing. Another popular option in this space is the Escape from Ford, and in this article, we compare the 2022 Chevrolet Equinox vs 2022 Ford Escape.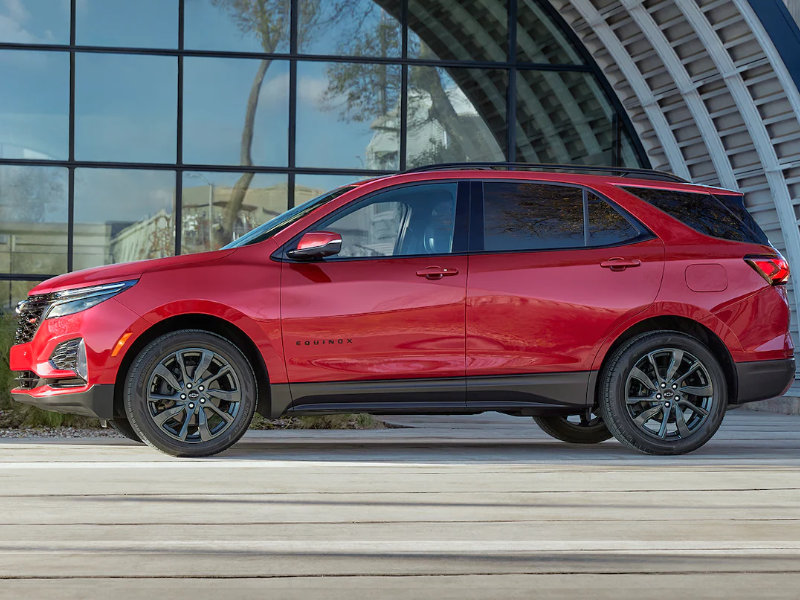 Exterior - Chevrolet Dealer serving Oakland CA
Both the 2022 Chevrolet Equinox and the 2022 Ford Escape are compact crossovers, but the Chevrolet model is a bit bigger in overall size. The Equinox wheelbase is 107.3 inches. Its ground clearance ranges from 7.6 to 8.0 inches based on drivetrain and wheel size. Its overall length is 183.1 inches, which is approximately 15.3 feet. Its width is 72.6 inches, and its height is 65.4 inches. The Escape wheelbase is 106.7 inches. Its ground clearance is 7.3 inches. Its overall length is 180.5 inches, which is approximately 15 feet. Its width is 74.1 inches, and its height is 66.1 inches. People who love driving crossovers will likely prefer the higher ground clearance and taller driver positioning the Equinox provides.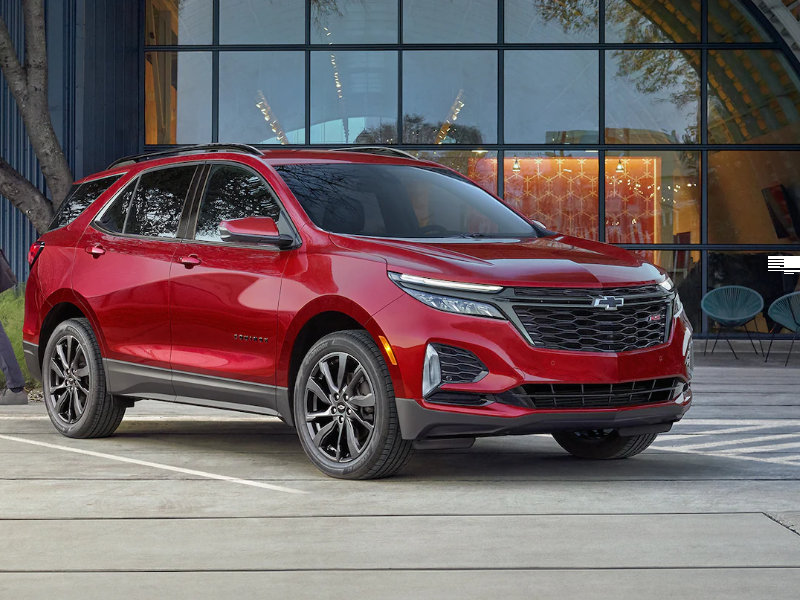 The Equinox and the Escape are both five-passenger vehicles. While there are minor differences on paper, headroom and legroom are essentially the same for practical purposes. This is true of dedicated cargo space. Ford claims more but may have used a different measuring technique. They seem about the same in person, and this is supported by testing performed by Car and Driver and other automotive magazines. Another similarity is that both automakers offer four core trim levels. The 2022 Chevrolet Equinox trim levels are the LS, LT, RS and Premier, and the 2022 Ford Escape trim levels are the S, SE, SEL and Titanium. As far as the base package goes, we do find the Equinox to be more popular because it includes features, such as push-button ignition, that are options with the Escape.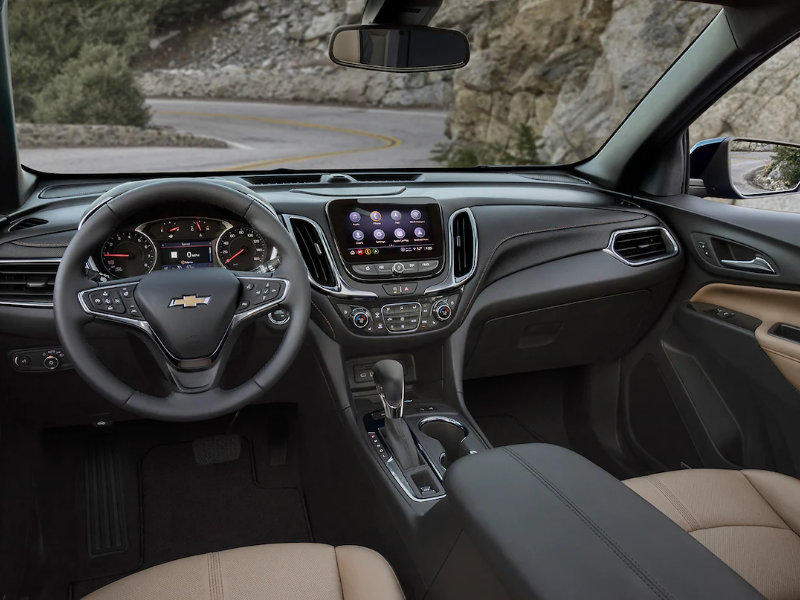 Chevrolet Equinox Mechanical specs
All 2022 Chevrolet Equinox trim levels include a six-speed automatic transmission paired to a turbocharged four-cylinder engine. Front-wheel drive is standard. All-wheel drive is optional with all trim levels. Ford offers two powertrains, but one of those is hybrid, which we will leave for a separate comparison. The base powertrain pairs an eight-speed automatic transmission to a turbocharged three-cylinder engine.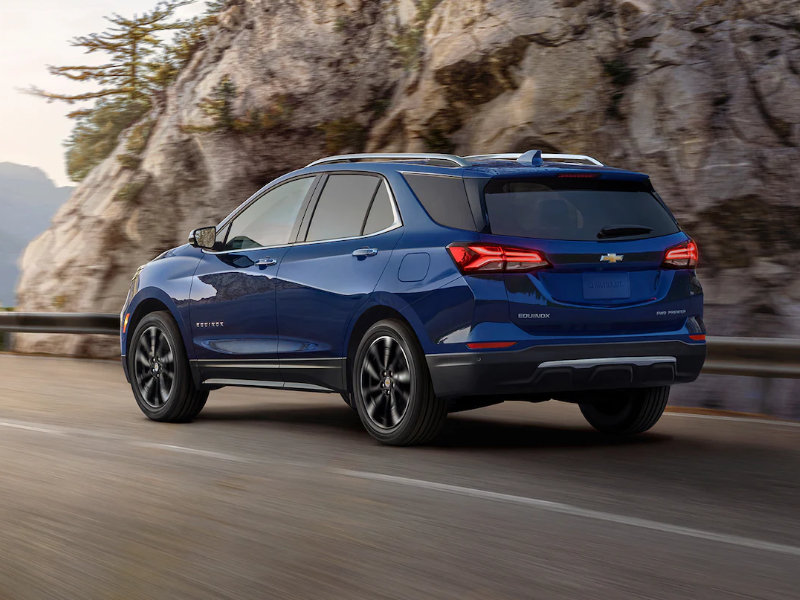 Tech - 2022 Chevrolet Equinox dealer
Despite being in a similar price range, Chevrolet and Ford take different approaches. In the introduction, we mentioned that Chevrolet offers excellent value without making customers feel as if they are making compromises. Its based model has a 7-inch color touchscreen with its latest infotainment software, which includes wireless versions of Apple CarPlay and Android Auto. Ford, on the other hand, opts for a 4.2-inch central LCD screen. If you want a touchscreen, you will need to step up at least one trim level. The standard driver assists package is similar in both cases, and both automakers offer an optional package that adds advanced features like intelligent cruise control.
We hope that our comparison of the 2022 Chevrolet Equinox vs 2022 Ford Escape has answered all of your questions, but if not, we can provide those answers by live chat, text, email or phone. If you want to test-drive the Equinox, you can do that by visiting our location serving Oakland Freemont San Leandro Berkeley at your convenience. We also encourage our customers to shop with us online. You can peruse our entire inventory of Equinox and other Chevrolet models via our website and explore our current Winter Chevrolet finance and lease specials in addition to getting preapproved for financing!