Review - 2023 Chevrolet Corvette near Fremont CA

View Inventory
The all-new Chevrolet Corvette offers some great features that can help you get the most of your day. The vehicle provides the ultimate racing car, and we think you're going to love dominating the track. Talk with us about all of your needs, and we can help you secure the options that will make it easier for you to get a fantastic ride. When you drive away from our dealership, we want to ensure that you get the best vehicle for your particular situation. Talk with us about the options and customizations you need to be thrilled. Learn about the 2023 Chevrolet Corvette review today.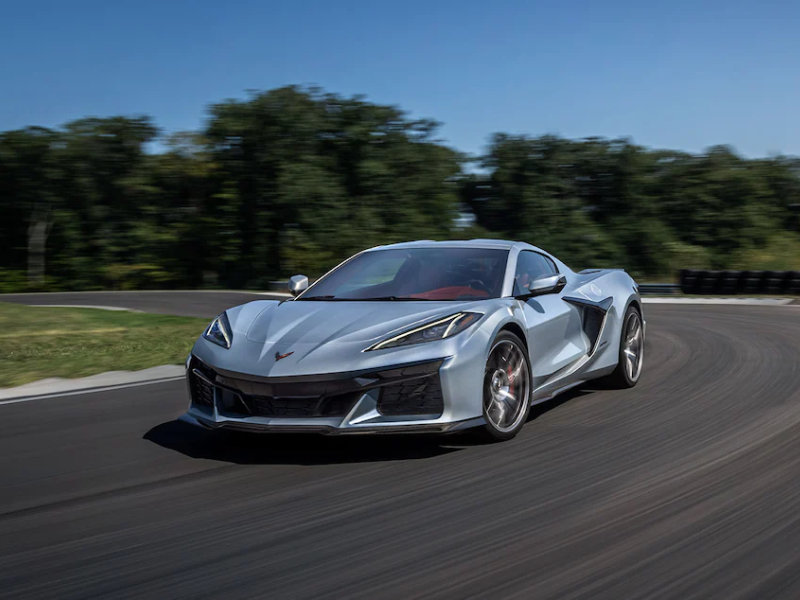 Exterior - Chevrolet Dealer serving Fremont CA
Some genuinely great exterior features are designed to help you take on the world. The vehicle comes with available carbon-fiber wheels that save you 41 pounds worth of weight. You'll enjoy wider fenders, quarter panels and fascias that are designed to help you get optimal aerodynamics and powertrain cooling. The vehicle also comes with replaceable spoiler wicker bills, rear brake cooling ducts, and a removable front fascia. Another great feature you are sure to love is the retractable hardtop. The top comes down and flows seamlessly into the body's design, which makes your performance remain high. Enjoy the fresh air as you're racing down the track. Take the 2023 Chevrolet Corvette for a test drive. Get to know all of the incredible exterior features so that you can get a driving experience you love.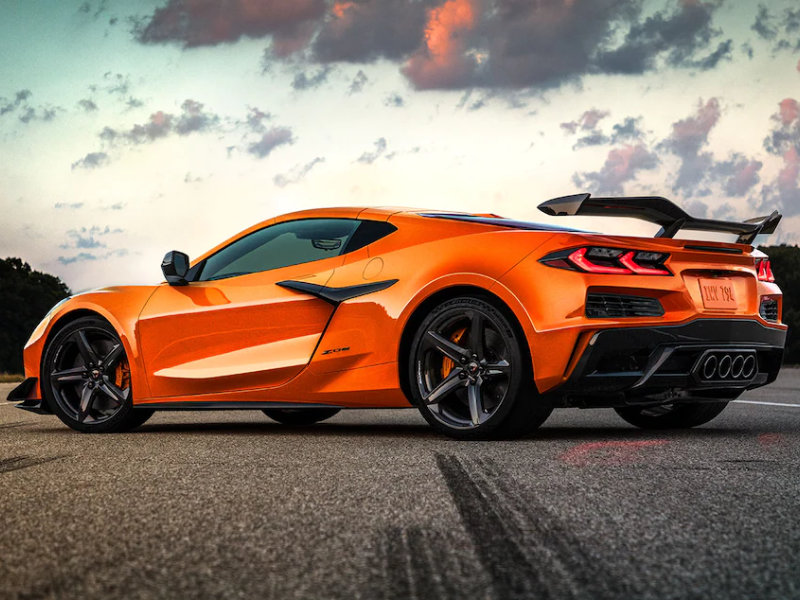 Superior craftsmanship awaits you when you step inside the vehicle. You'll get a carbon-fiber interior package that allows you to get a lightweight and sophisticated design. The head-up display will enable you to keep your eyes on track using a highly intuitive display. The system keeps you informed of critical data and other details that are relevant to your driving situation. Other interior features standard 10-speaker or better Bose premium audio system. You'll also get connected navigation and memory settings for both the passenger and the driver. You'll love the innovative features like GT1 seats, a carbon-fiber steering column and shift paddles on select trims. Discover the 2023 Chevrolet Corvette review today. Explore our Winter Chevrolet dealership serving Oakland Hayward Berkeley San Leandro Fremont.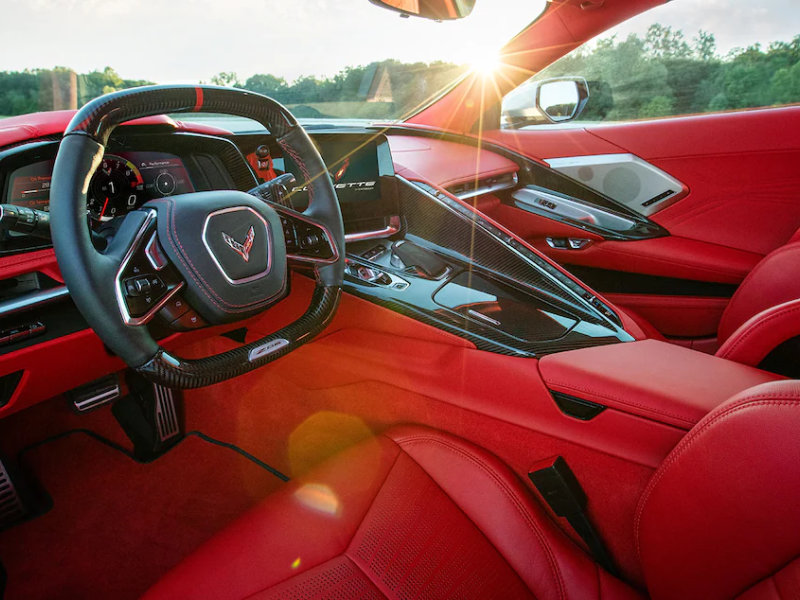 Chevrolet Corvette Mechanical specs
Some outstanding mechanical features can help you get a better driving experience. You'll love the Magnetic Ride Control 4.0 system. This system comes with standard advanced damping systems that read the road every millisecond. The vehicle can adapt and change the damping system in 15 milliseconds or less. You'll also love the 8-speed dual-clutch transmission designed to give you a smoother driving experience. Additionally, you can make use of the performance data recorder, which captures your acceleration, speed, braking, gears and much more. This system can help you become a better driver. Drive the 2023 Chevrolet Corvette at our dealership to learn about our options.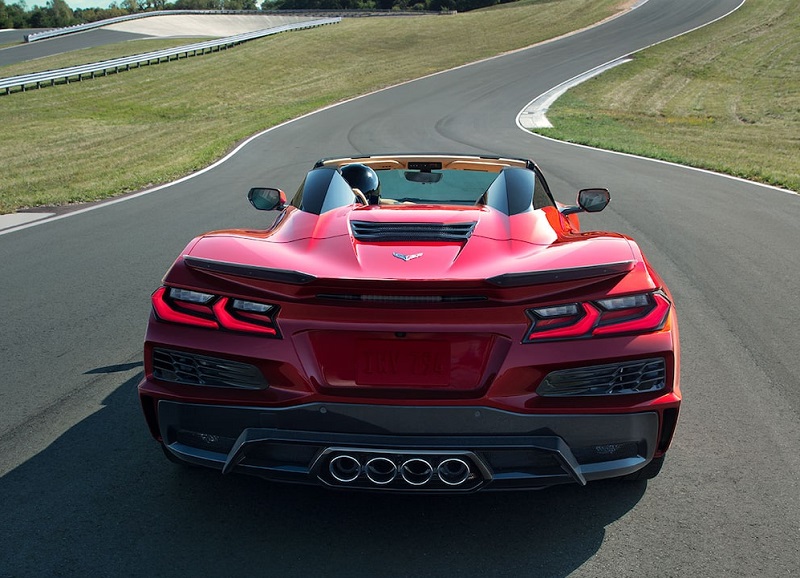 Chevrolet Corvette Powertrain specs
You'll get some outstanding power when you go with the new Chevrolet Corvette. This vehicle comes with a flat-plane V8 engine that can give you up to 670 horsepower. The car can go from 0 to 60 in less than 2.6 seconds. There are other engines available as well, so you should check with our dealership to find out about your available options. This engine is truly incredible, and it can give you 1.22 Gs to help you get an extraordinary level of control. Learn more about your engine options when you come into our dealership. Check out our Winter Chevrolet dealership serving Oakland Hayward Berkeley San Leandro Fremont.
Safety - 2023 Chevrolet Corvette dealer
The Chevrolet Corvette comes with some great safety features to help you stay protected on the road. You'll get a rear camera mirror and a rear vision camera on the lower models. You can get features like rear cross-traffic alert and side blind zone alert systems if you upgrade. Several active and passive components work tirelessly to help you maintain a better overall driving experience. When you visit our dealership, we can walk you through all of the details to ensure you get a fantastic car that works for your particular situation. Discover our Winter Chevrolet dealership serving Oakland Hayward Berkeley San Leandro Fremont. Through a combination of advanced safety technologies and your excellent driving skills, you'll feel better protected than ever before.
Find out about all of your options to help you secure the vehicle that makes sense for your situation. We will work with you to ensure you get the car that makes the most sense for you. Our dealership is available to help you get some fantastic options, and we can help work out the financing to make it easier to take your perfect Corvette home today.
*Please contact the dealership for complete information. This article is intended for informational purposes only.