Reserve 2024 Chevrolet Silverado EV in Pittsburg CA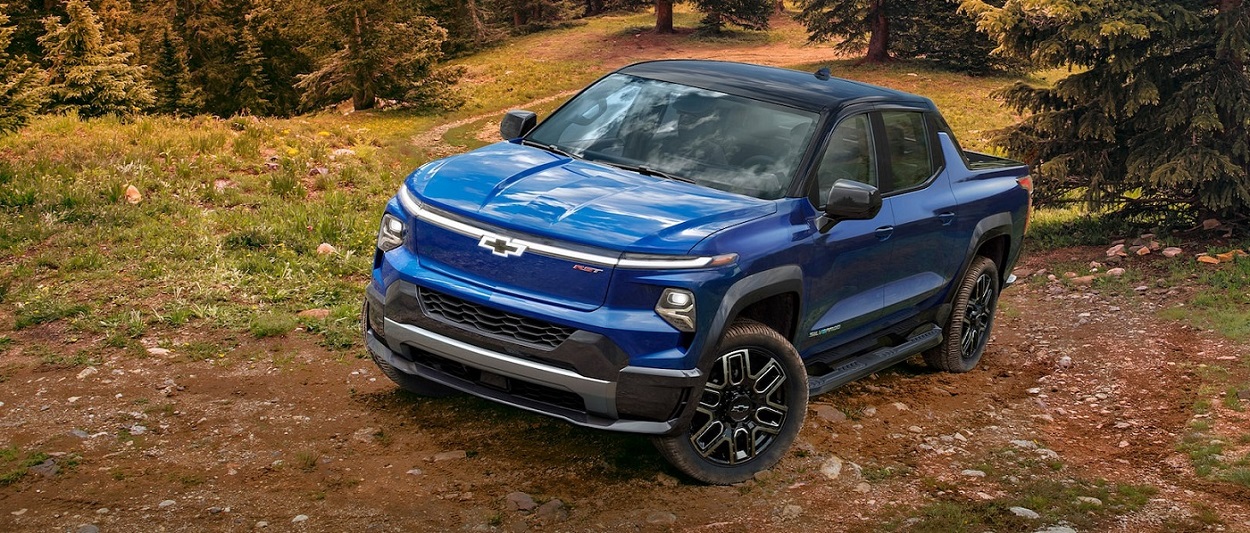 View Inventory
The Chevrolet Silverado is already one of the most classic pickup trucks ever unleashed on roads. Cranking the design up with a 2024 Chevrolet Silverado EV in Pittsburg was certain to heighten the anticipation for Winter Chevrolet customers. We're offering up a chance for customers to reserve the 2024 Chevrolet Silverado EV so that you can get your perfectly customized electric Silverado delivered straight to your door when the release date hits. If a reservation is on your to-do list this year, just read on to discover all the things you have to look forward to soon.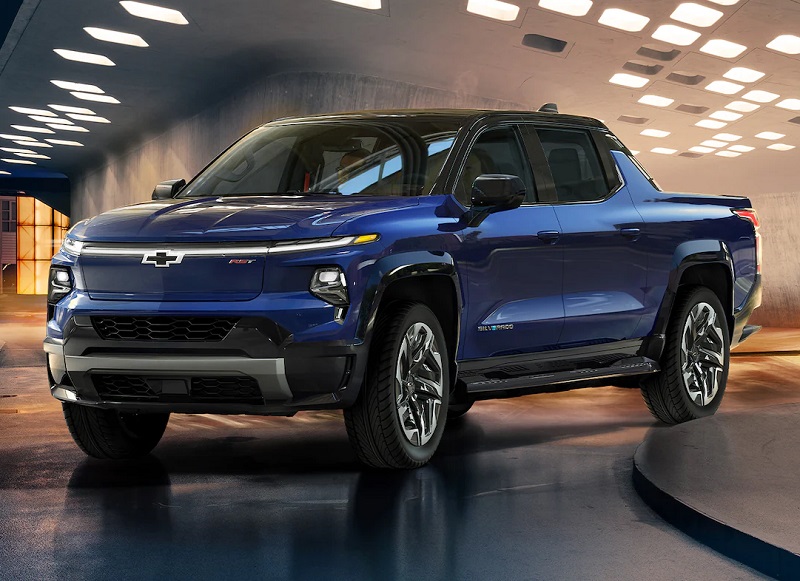 Exterior - Chevrolet Dealer serving Pittsburg CA
The LED lighting strip that forms the top portion of the front-end is iconic already and is certain to bring a smile to the face of Silverado lovers. It's new to the design, but it's also completely fitting for a truck that's going to set the standard in its class. The strip curves upward into a glowing LED smile, while the under decorum grabs a body-color and black bowtie with LED surround. It's an exclamation point that caps off a truck rocking a fix-glass roof (deep tinted for glamour). The most handy feature is the Multi-Flex midgate with a pass-through. You'll be able to stow gear that reach over 10 feet in length. You'll look like a true commander when you've got payload.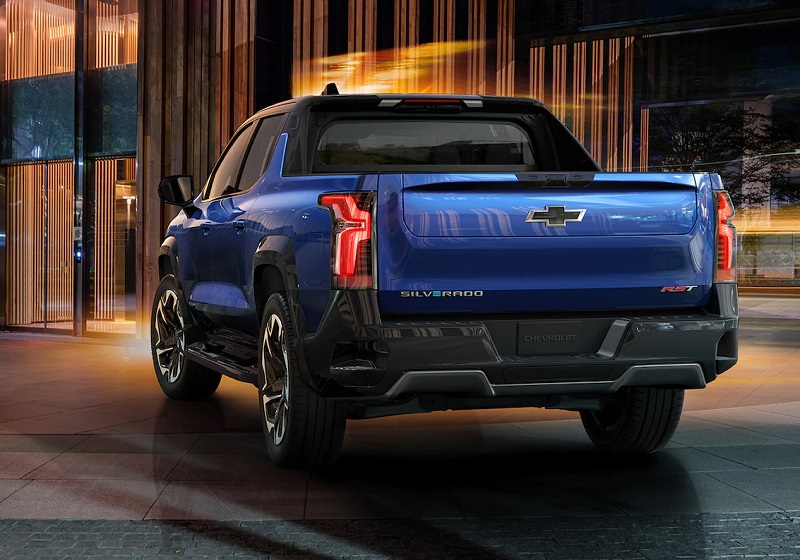 The 2024 Chevrolet Silverado EV is a first of its kind. Industry insiders speculated for years that Chevrolet would finally pull the trigger on an Electric Silverado, but like other good things, this one took some time to finally land here at Winter Chevrolet. The first peak at the interior showcased multi-colored ambient lighting blazing across your front vents. A gigantic 17-inch touchscreen is angled toward the driver for razor sharp arm's length precision when at the helm. Red stitching is seen on the steering wheel. Where your transmission clutch would have been is a huge console for storing your electronics and other work or play-related gear. With a truck this futuristic in first glance photos, it's reasonable to expect that Chevrolet will serve up some perforated leather trim and real wood/carbon fiber accents. It's not officially announced yet, but let's dare to dream here. Chevrolet hasn't let us down yet.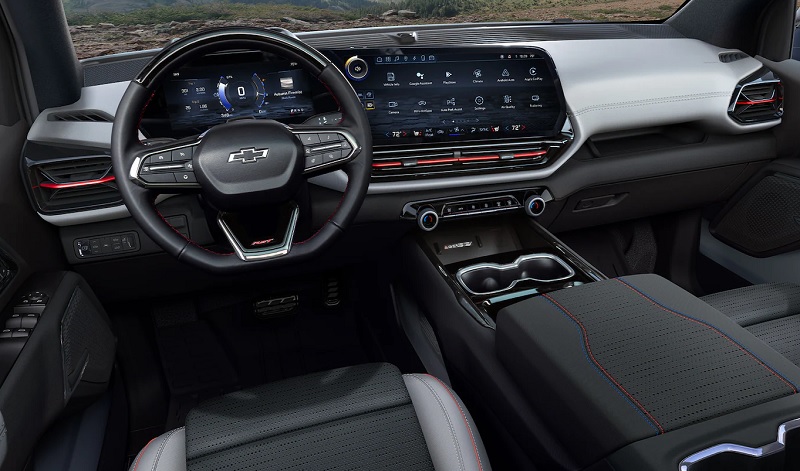 Chevrolet Silverado EV Mechanical specs
The 10,000 pound towing capacity of the 2024 Chevrolet Silverado EV in Pittsburg is a daring first move by Chevrolet. They're eager to let customers know that the Silverado EV has that same great Silverado DNA as the original models, just with a brand new form of energy to inspire it forward. This one has 120-volt charging standard and available 240-volt charging. It's also compatible with DC Public Fast Charging.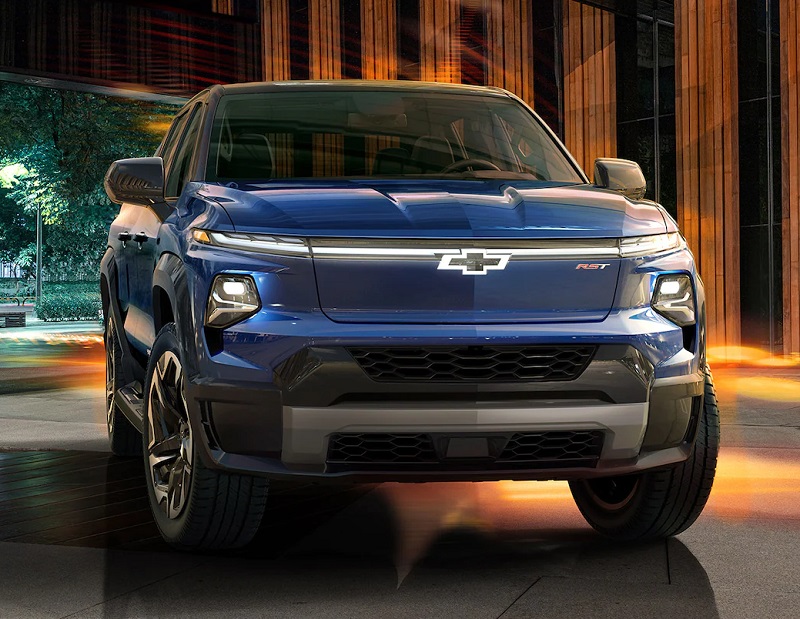 Powertrain - Chevrolet Dealership in Pittsburg CA
Grab "Wide Open Watts" with your Silverado EV and enjoy 660 horsepower and 780 lb-ft of torque. Forget just "keeping up" with old Silverado models. This one can hit 60 MPH in just 4.5 seconds and has a 400 mile range on a full charge. It's made to go wherever it wants, whenever it wants.
Safety - 2024 Chevrolet Silverado EV dealer
This truck already has it all, but for safety buffs, just know you can reserve the 2024 Chevrolet Silverado EV in complete confidence. Its Forward Collision Alert, Automatic Emergency Braking, and Following Distance indicator are mere warmup features for a truck that leaves nothing out on safety. Expect it to be a Top Safety Pick+ of the future. For now, Chevrolet is keeping most of the official safety features off the list, as it's obvious they plan to make this one as comprehensive as possible on driver-assist features. You can also activate hands-free driving for those long-tiring stretches of highway across America. Your truck keeps track of which roads are compatible with this feature, so you'll always have a clear view and instant notification if you need to take over as captain. Isn't it nice to feel like you have a truck that works right alongside you?
Reserve the 2024 Chevrolet Silverado EV at Winter Chevrolet. It's a fitting tribute to every Silverado ever made and strikes a beautiful pose in an industry that needed something special this year. Now more than ever, we need strong pickup trucks out there that are as efficient as they are powerful. The Chevy Silverado EV is that dream truck the world was awaiting for. Call us today or reserve online.