Order 2024 Chevrolet Silverado EV near Oakland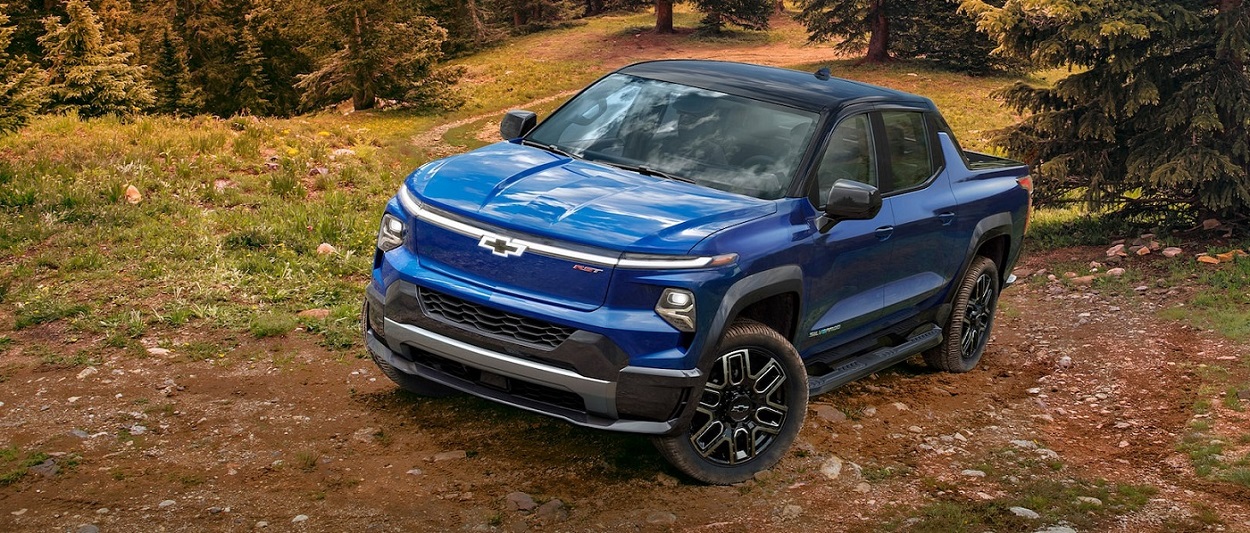 View Inventory
Electric vehicle technology has been slowest to arrive on pickup trucks. Their unique builds presented challenges to automakers who wanted to make sure that they got it right. After all, truckers are used to their gas and diesel-powered powertrains. The 2024 Chevrolet Silverado EV is changing all of that at Winter Chevrolet. Our dealership serving Oakland Stockton Tracy Oakland Hayward customers is here to give you a full rundown of what the Silverado EV is made of.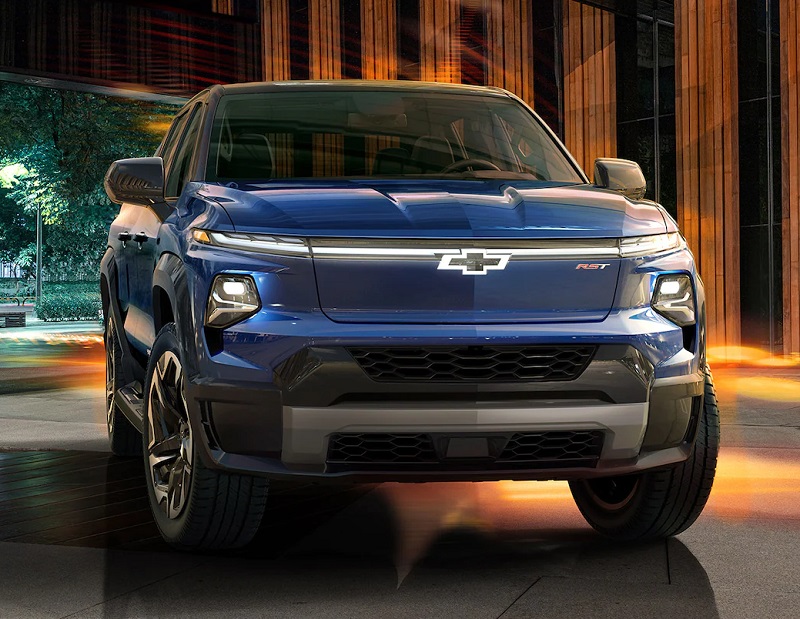 Exterior - Chevrolet Dealer serving Oakland CA
The 2024 Chevrolet Silverado EV has already been showcased at car shows and around the internet. The distinct hood comes with several muscular bumps and an edged look. Underneath that is a grinning LED headlamp and strip design that functions as one look on the grille. LED fog lamps can also be added. How big do the wheels get when you grab a 2024 Chevrolet Silverado EV near Oakland? 24 inches. That's the official word from the Chevrolet brand serving Oakland Stockton Tracy Oakland Hayward. 24-inch aluminum wheels are as big as the spirit of the Silverado EV itself. This is a truck you stare at.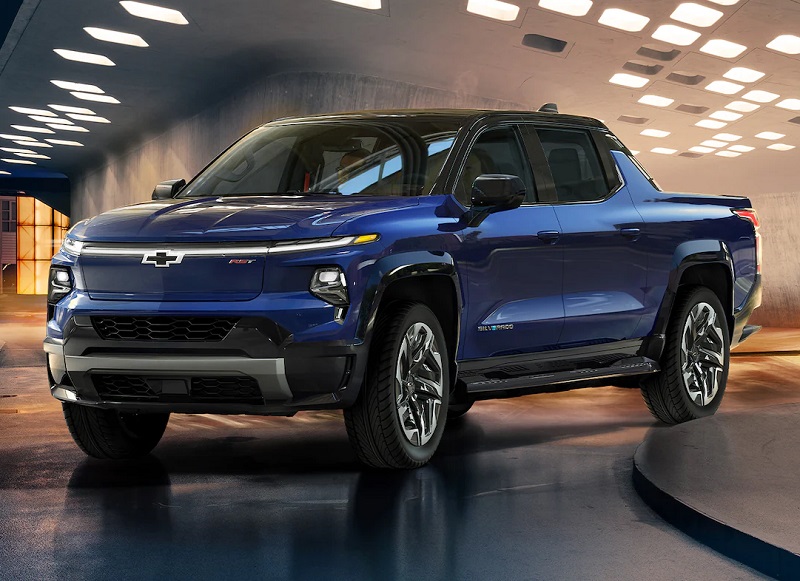 Imagine a truck interior that bows to your every command. We've seen just a few pictures of the EV model, but it's already shown itself to be a clever twist on the look of EV models. This one won't just influence other EV trucks. It's going to influence design across classes. The thick stitching on seat edges and even the dash are accompanied by LED ambient lighting in places of emphasis on the model. You'll see the steering wheel itself gets a cool upper LED lighting area that notifies you when your hands-free driving is active. The LED lighting in EV cabins is one of the things that bring a sharper edge to their design impact. A best-in-class 17-inch infotainment system and as-yet-unsized multi-color driver instrument panel can be color-coordinated according to your mood. Official colors aren't announced yet, but be sure to keep up with Winter Chevrolet go find out about those announcements.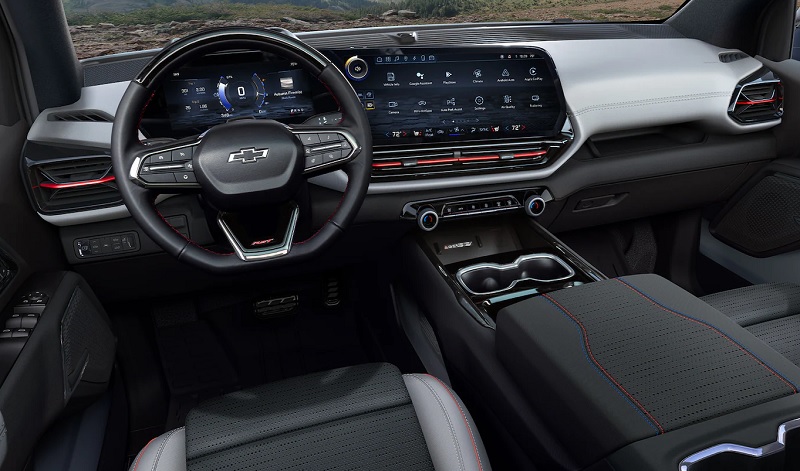 Chevrolet Silverado EV Mechanical specs
Charging on the model ranges from 120 volts to 240 volts, so you can get that quick charge you desire. The trim's max towing ranges from 10,000 pounds to 20,000 pounds, depending on which one you choose. The WT hasn't really been announced yet, so for now they're listing 10,000 pounds for the upcoming release. When that WT hits roads, though, you'll be rocking up to 20,000 pounds of max towing capacity.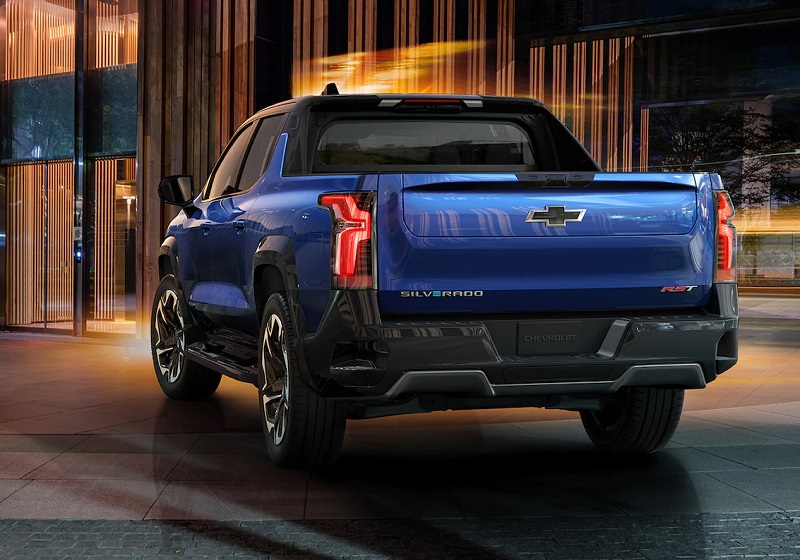 Powertrain - Chevrolet Dealership near Oakland CA
Horsepower goes all the way up to an epic 660 horsepower, and torque can crank up to 780 lb-ft. If you're an active outdoorsperson who demands the most helpful, strongest performance and equipment, you'll never go wrong with a 2024 Chevrolet Silverado EV near Oakland. When it comes to power, the Silverado EV is a man among boys. You'll find few other pickup trucks in the world that are going to keep up with its razor sharp control and relentless power. When the model is available at our dealership, you'll be able to test drive before buying it. That's one test drive you'll never forget.
Safety - 2024 Chevrolet Silverado EV dealer
Chevrolet announces their biggest models very slowly, so the driver-assist feature list on the Silverado EV isn't full yet. We're getting updates almost every week now, so you can always check back to see if the full features set is out. For now, we know that the Silverado EV is serving Oakland Stockton Tracy Oakland Hayward truck lovers with Super Cruise options. This is the big one that all truck fans have been waiting on for years. Finally, you can go completely hands-off with your Silverado and just let it control the ride. There are over 200,000 roads in America that are compatible with Super Cruise, so mark your calendars and maps. You won't want to miss out on that amazing feeling of watching your Silverado drive itself. Standard features announced so far include Automatic Emergency Braking, Lane Keep Assist, and Adaptive Cruise Control.
Winter Chevrolet is here to take your questions on the 2024 Silverado EV. You can even reserve the model here with us to make sure that you're one of the first people to drive away from here in one of these trucks. Stay tuned throughout the coming months to learn more about its full feature set.