2022 Chevrolet Equinox near Vallejo CA

View Inventory
The 2022 Chevrolet Equinox stands poised to be one of the most popular upcoming compact crossover vehicles of 2022. The vehicle has ample room for passengers, several attractive features, and handles well on the roads. As part of the Winter Chevrolet lineup, with optional all-wheel drive, and a turbocharged four cylinder engine, the 2022 Equinox has many factors going for it that make it a good mid-range crossover SUV. If you are in the market for a new car this winter, there are a few places where you can obtain the 2022 Chevrolet Equinox near Vallejo at dealerships serving Pittsburg Dublin Concord Tracy Walnut Creek. But how do you know if the new arrival from the Winter Chevrolet lineup is right for you?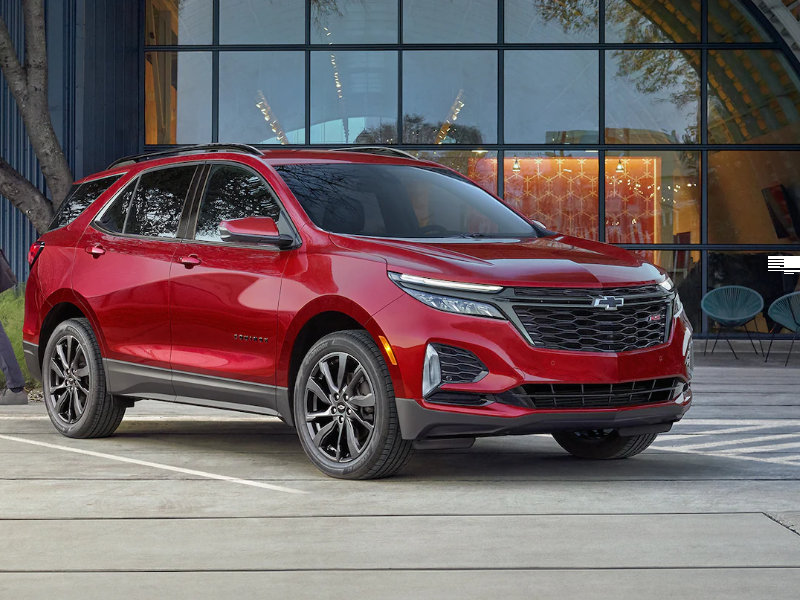 Exterior - Chevrolet Dealer serving Vallejo CA
Dealerships carrying the Winter Chevrolet lineup, including those providing the 2022 Chevrolet Equinox near Vallejo, as well as dealerships serving Pittsburg Dublin Concord Tracy Walnut Creek offer the vehicle in a variety of colors. The Equinox is receiving a refresh in body design for the upcoming year, with changes to the rear and front ends. The available colors will be iridescent pearl, silver ice metallic, summit white, mosaic black metallic, blue glow metallic, sea glass blue metallic, iron gray metallic, and cherry red tint coat.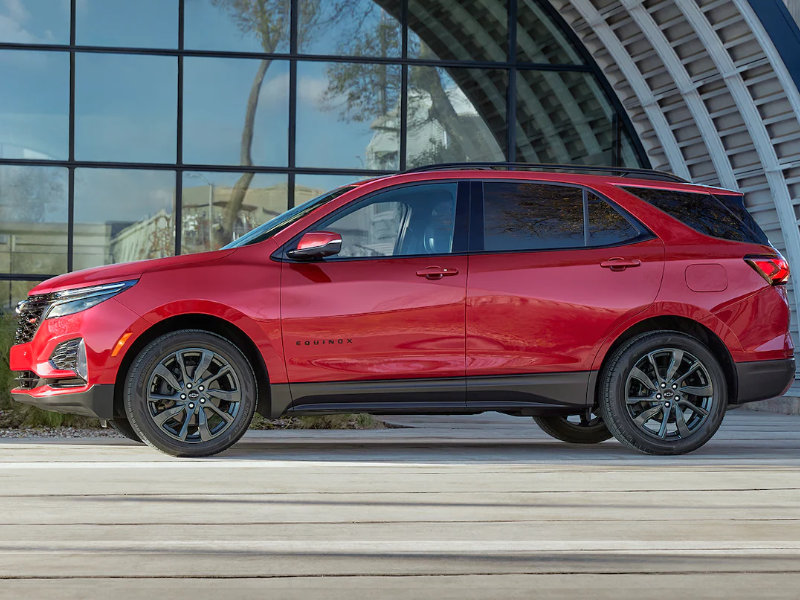 Like other previous models of this crossover, the 2022 Chevrolet Equinox has an interior sporting a stylish cabin with durable materials and trendy style. The interior is spacious enough for most people, with several amenities that make long trips more comfortable. The Equinox's cabin is not as spacious as some competitors' offerings, but is far from cramped. The center storage console can hold most phones and wallets of varying sizes, and all seats have nearby cup holders. The driver has access to a touchscreen control panel with an easy-to-use interface and Bluetooth connectivity to phones for data and streaming purposes.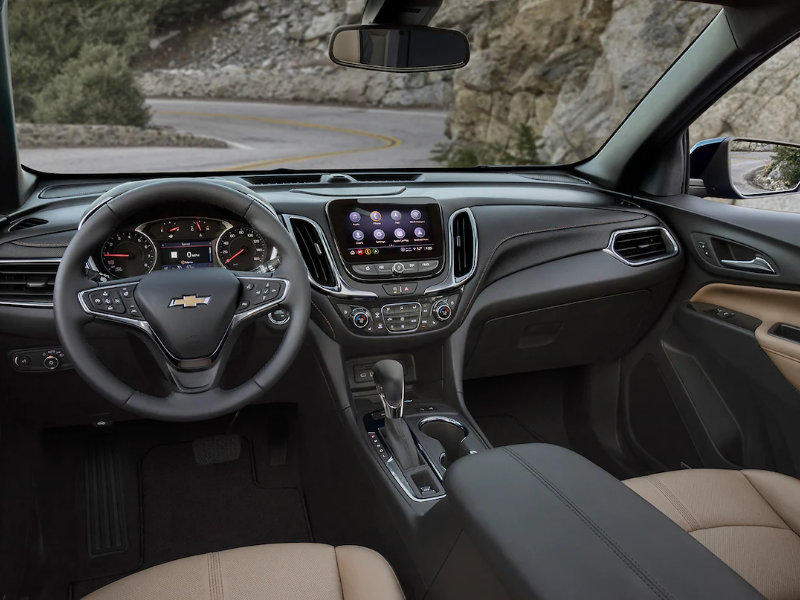 Chevrolet Equinox Mechanical specs
The front-wheel-drive Equinox is expected to get 26 mpg in the city and 31 mpg on the highway, according to the EPA. Both ratings are reduced by 1 mpg when all-wheel drive is added. In a 75-mph real-world fuel-economy test route, the Equinox got 32 mpg on the interstate with front-wheel drive and 28 mpg with all-wheel drive.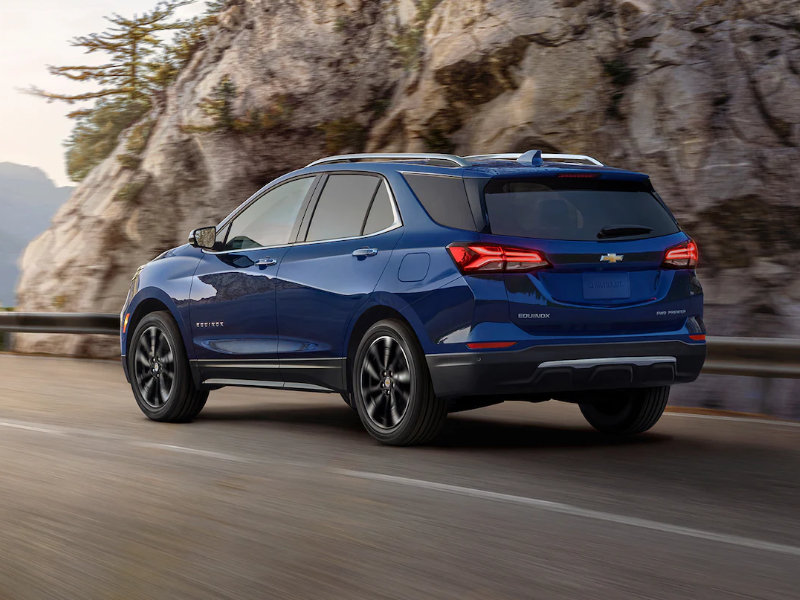 Powertrain - Chevrolet Dealership near Vallejo CA
The 2022 Chevrolet Equinox has a 4 cylinder 1.5 liter engine, which is small for a crossover, but puts out ample power, keeping it well up to speed with its competitors. It has a six speed automatic transmission that can come in AWD as well as FWD. Its maximum towing capacity is 1,500 pounds, and is fairly agile when handled.
Safety - 2022 Chevrolet Equinox dealer
If you are looking for a vehicle that ranks high marks in safety, this offering from the Chevrolet lineup scores high. The Equinox has several optional and standard features that contribute to its safety ratings, including mandatory features such as airbags, rear view cameras and traction control systems. The Equinox also comes equipped with a forward collision warning system that includes automatic braking, along with lane departure warning and lane-keeping assist. An optional feature for new owners is the OnStar system, which requires a monthly subscription, but which many vehicle owners have found very useful. Other optional safety features include adaptive cruise control, surround view cameras, and parking assist systems. Crash tests for the Equinox have not yet been announced, but are expected to be on par with previous versions of the vehicle.
The Equinox comes with Chevrolet's standard vehicle warranty which covers basic maintenance, on par with many of Chevy's competitors. Chevy provides one free dealer maintenance within the first year of ownership. This warranty can be upgraded to a 3 year/36,000 mile warranty or a 5 year/60,000 warranty that extends coverage for the vehicle, which might be an attractive option for those who will be doing a lot of driving. These warranties usually come with no deductible, and can be transferred to subsequent purchasers if the vehicle is sold. There are also options for extended factory maintenance, as well as pre-paid maintenance, and tire and wheel protection plans, some of which are not offered by all dealers, but are offered by dealerships in the Vallejo area.